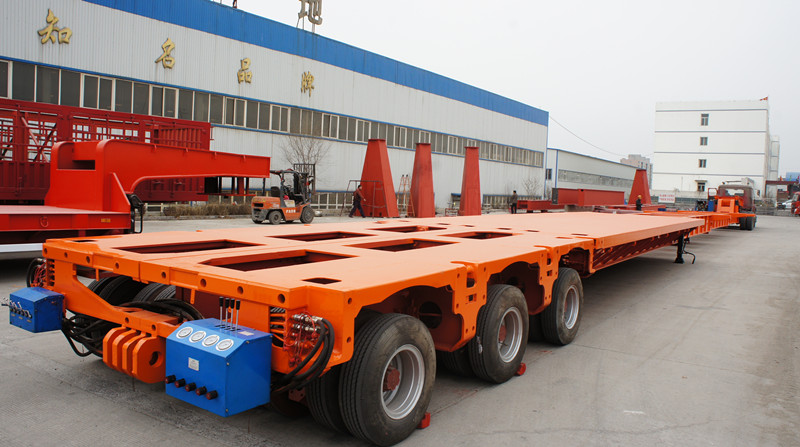 Wind Blade Trailer
Wind blade trailers, roter blade trailers for sale from China, specialized for transportation of wind energy industry components and construction of wind power stations. HugeIron is a manufacturer and supplier of specialized transport equipment, offers one stop solution for all kinds of difficult transport jobs.
Wind power is an ECO and renewable energy, no fossile fuel consumption, no carbon emission and air pollution. Windmill plants construction is booming all over the world. SinoTrailers provide all types of wind blade trailer and custom made trailer for wind power industry use.
Besides nacelle, wind tower section and other windmill parts, wind blade is long and lightweight, also fragile and tender. How do make a safe and efficient transport for those blades is our trailer's purpose.
Hydraulic, air and mechanical suspension can be adopted according to different road conditions and specific project requirements.
Below trailer is similar to Goldhofer's wind blade trailer. Custom-design trailer is also welcome in our factory.
Features of Roter Blade Trailers
Sliding pneumatic locking system for telescopic boom on both sides
Mechanical spring suspension/hydraulic suspension/air bellow
Length of blade trailer from 40 meters to 60 meters
Steerable Axles(bogies) is an option (Auto steering of rear axles)
Remote control of steering is an option
Fixed neck and hydraulic gooseneck are available
Adopt extendable telescopic beam