China 355/65-15 tires for sale from SinoTrailers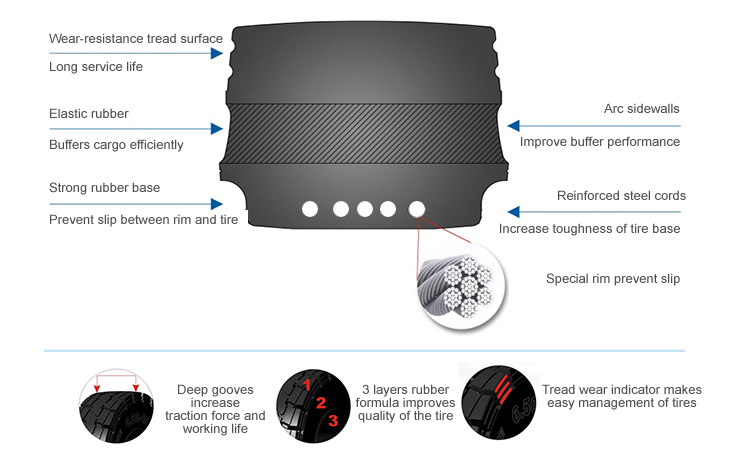 355/65-15 tire is a type of industrial tire which specialized for heavy load vehicle running at a low speed. To adapt to different scenarios, the tire can be a solid tire, a tube tyre or a tubeless tire.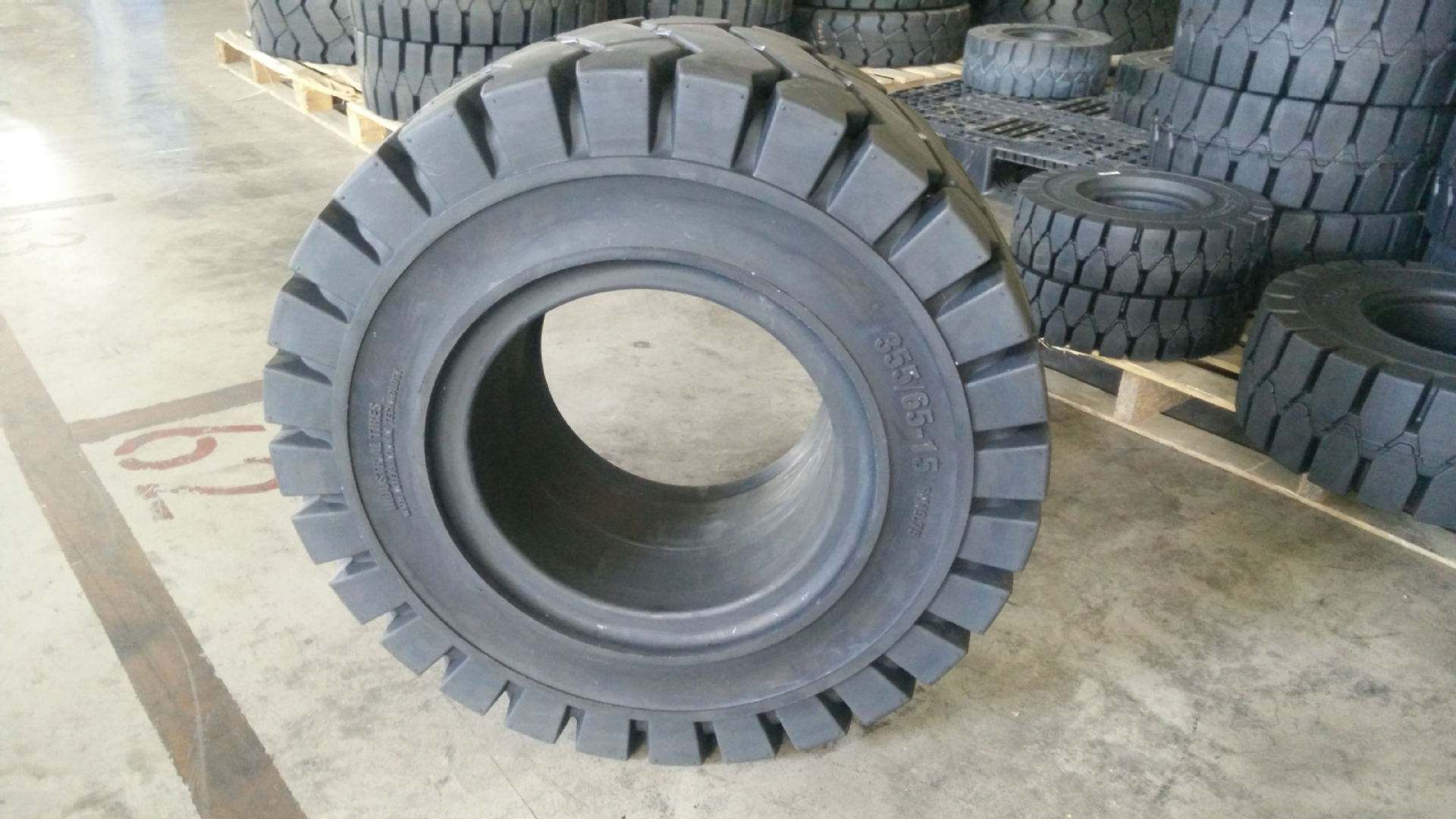 Features of 355/65-15 tires
High carrying capacity
Can withstand high torque during steering
During heavy load, the tire fit with the rim closely to avoid damage of rim
The wide tire can touch the ground thoroughly to distribute weight evenly
The enhanced structure can increase rigid of the tire and decrease the deformation of it
Elastic rubber buffers the heavy-loads efficiently
Strong base rubber prevents slip between tire and rim
Specialized tire rubber increases milage and improves performance of fatigue resistance
Thoroughly work out the thread problem in the tire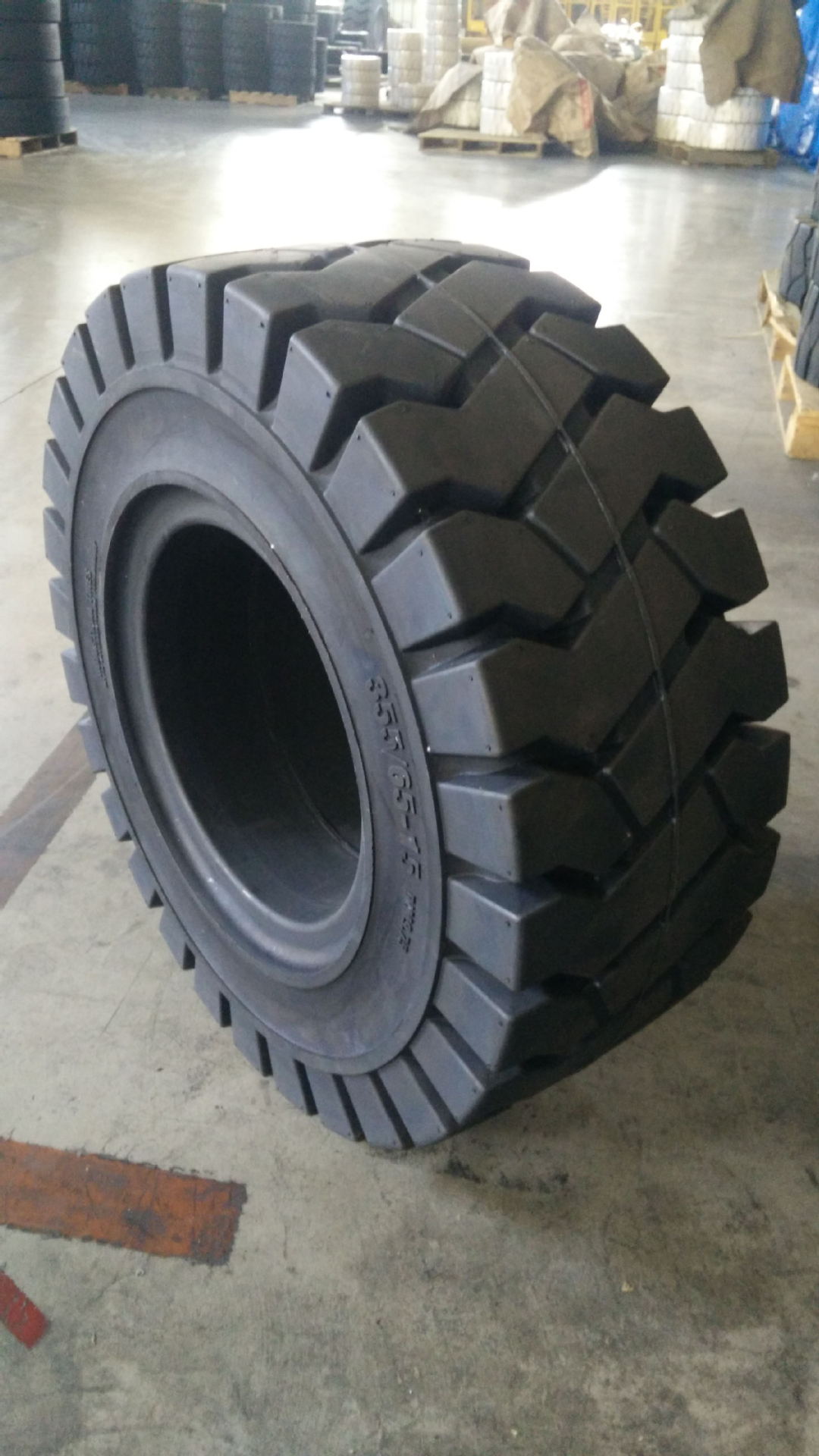 355/65-15 24 PR tubeless E-3 tire
A type of low profile tire
Tread surface of adopts special curve design to reduce wearing
Outer diameter 806mm
Section (profile) width 362mm
Running width 328mm
Ply rating: 24PR
Rim spec: 9.75
Tread pattern: E-3
Diameter: 843 ± 17mm
Section width: 355 ± 12mm
Standard inflation pressure: 1,000 kPa
Payload capacity is 6,000kg at the speed of 25kmh
Payload capacity is 7,800kg at the speed of 10kmh
Easy to change tires
Tires and rims are fitting closely
Specialized for high starting-torque and braking torque SPMT,
The design avoids slipping and keeps airtightness between the tire and rim
Tread base rubber is mainly natural rubber, reinforcing and filling system adopt N234 carbon black and silica.
1,397mm double-mold vulcanizer 125 minutes
Choosing qualified rubber, cords and carbon black
Improved quality by upgrading the precision of the batching system, and making a better condition of the rubber compound
Have been practiced and tested by self-propelled modular transporter used in POSCO
| | | | |
| --- | --- | --- | --- |
| SIZE | 355/65-15 | MAX LOAD | 6,000KG |
| PR | 28 | INFLATION PRESSURE | 145PSI |
| TYPE | TT/TL | SPEED | 15MPH |
| TREAD DEPTH | 23MM | SECTION WIDTH | 330MM |
| RIM | 9.75 | OUTER DIAMETER | 841MM |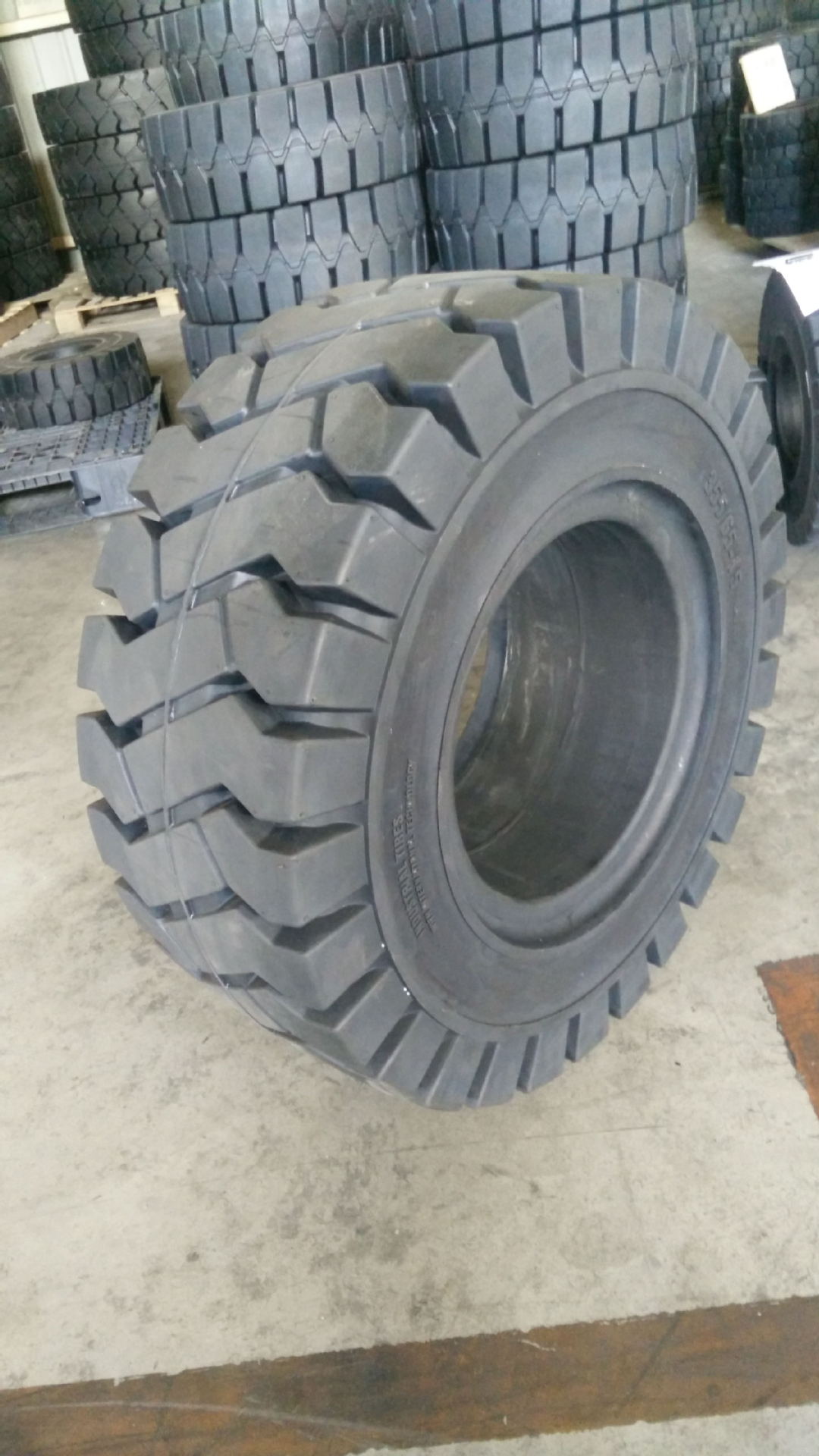 Tread pattern of 355/65-15 tires
Tread pattern passes traction force and braking force, so the design of it depends on types, structure features, using conditions and demands. Choosing a proper thread pattern can extend the life of the tire and guarantee the safety of those running transporters and trailers. The depth of the tread pattern is 22.5mm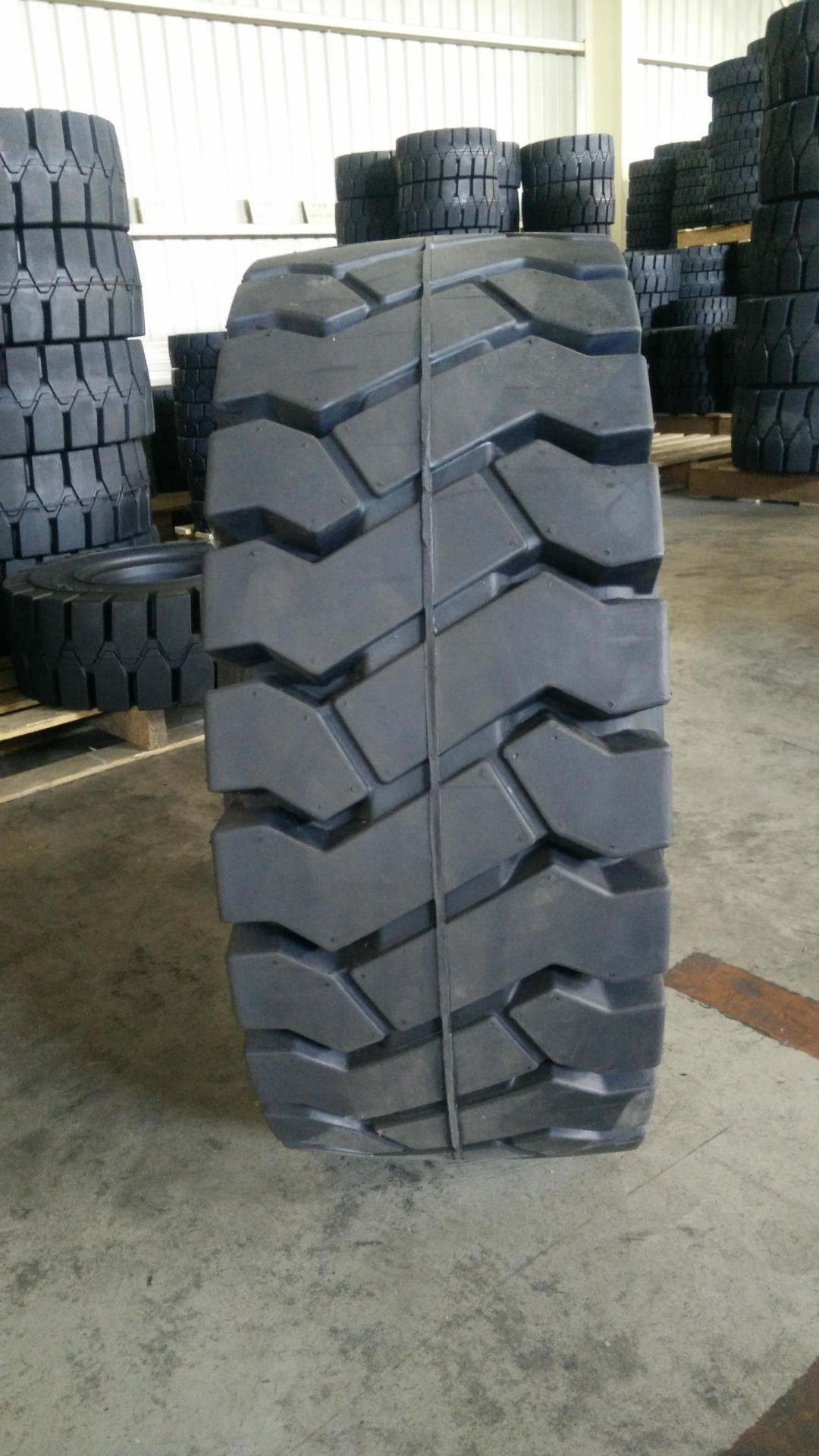 The crosswise tread pattern improves traction performance and slope ability effectively. Groove area is around 20.5% of the tread surface area. Reinforcing ribs prevent ruptures in the tire.
Tires can be used for hydraulic modular trailers and SPMTs. Those vehicles are used in relatively narrow areas with more corners, and load is heavier than that of normal vehicles, so superior tires are vital to convoy the transport job.