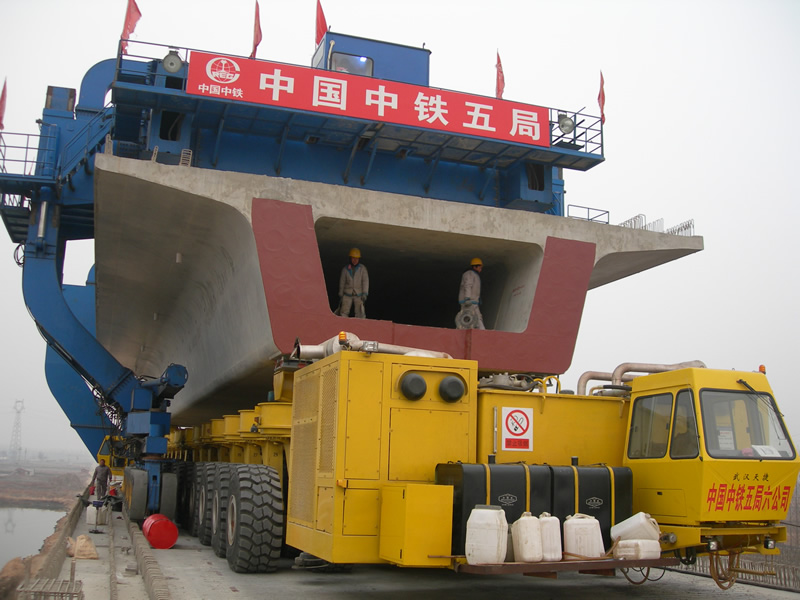 Girder transporter is a rubber-tired carrier that always works together with railway/highway gantry crane and bridge girder erector(launching gantry), called three-piece in the industry. It is an economical and efficient transporter to build a highway and high-speed railway bridge in the shortest possible time.
We also call this way PSM, stands for pre-cast span method. The famous Beijing to Shanghai high-speed railway was built in this way. Spans(concrete box girders) are pre-cast concrete girders in place near bridge or railway construction site. Operators use girder transporter to transport those spans next to launching gantry one by one. The gantry erects a piece of span and moves it to space between the next two piers.
You may need 90 days to build a bridge in the old days. Now you only need 3 days to finish same work if you use span carrier in PSM way.
The carrier is in one piece, not good for other purposes, so the self-propelled modular trailer is a better product to choose from.
Features of girder transporter
Radio remote control is an option
Angular and speed sensor ensures precise moving and elevating
Self-protection system
Transport launching gantry, pre-cast concrete box girder to speed up your project.
Specifications
| Type | gt-900 |
| --- | --- |
| Carrying Capacity (ton) | 900 |
| Curb Weight (ton) | 256 |
| Wheel Base (mm) | 1800 |
| Size (mm) | 41410×6582×2000±300 |
| Tire | 12.00-20 |
High-speed railway girder beam transporter
Want to transport lighter bridge concrete beams?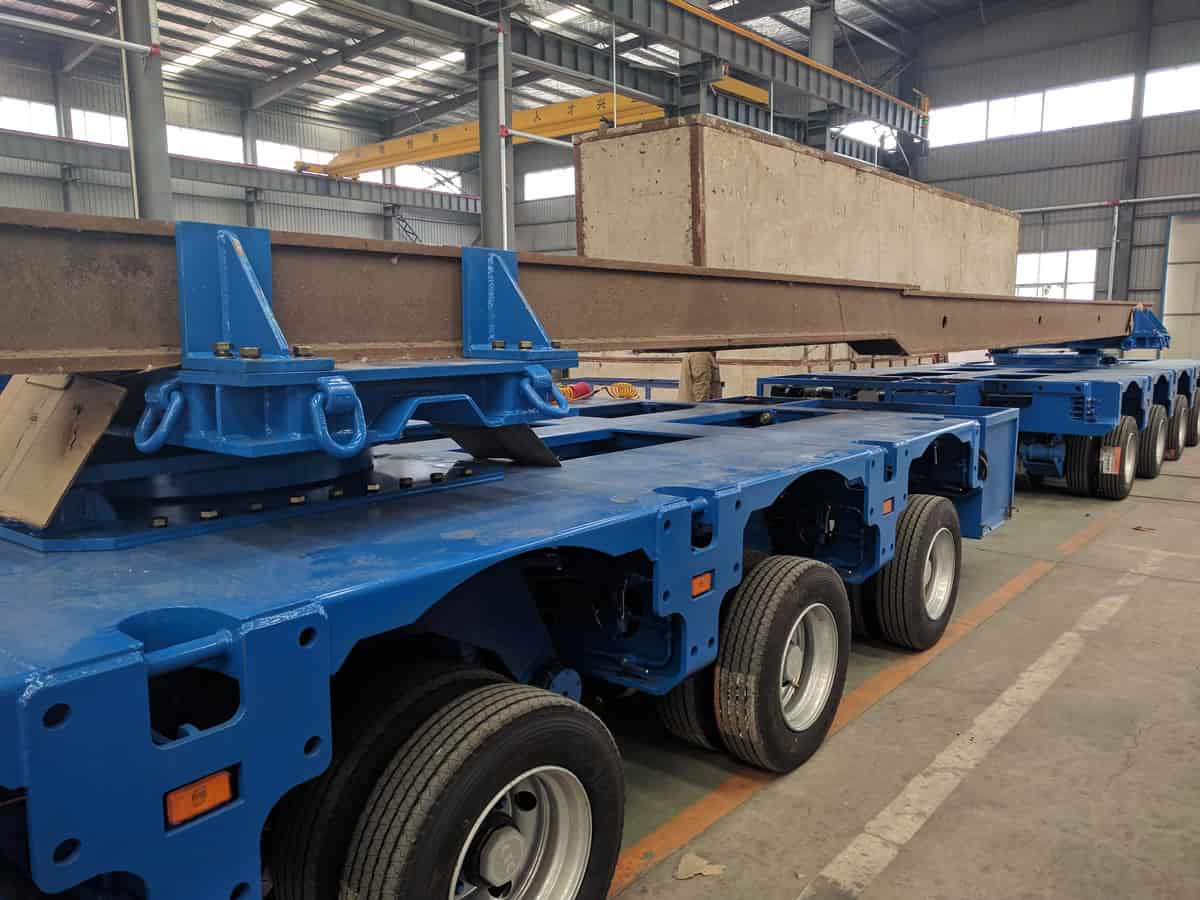 Girder transporter is always working with launching girder for fast building of high-speed railway and long-distance bridge construction, but the cost is expensive.
As an alternative, if you just want to transport comparatively light and long concrete beams, you may just use below hydraulic trailers or long beam dollys.
Obviously the long beam dolly is the most economical way to transport the bridge section beams. Bridge section trailer is the best way to save your budget, you just need a tractor prime mover and the trailer to transport the long beam.