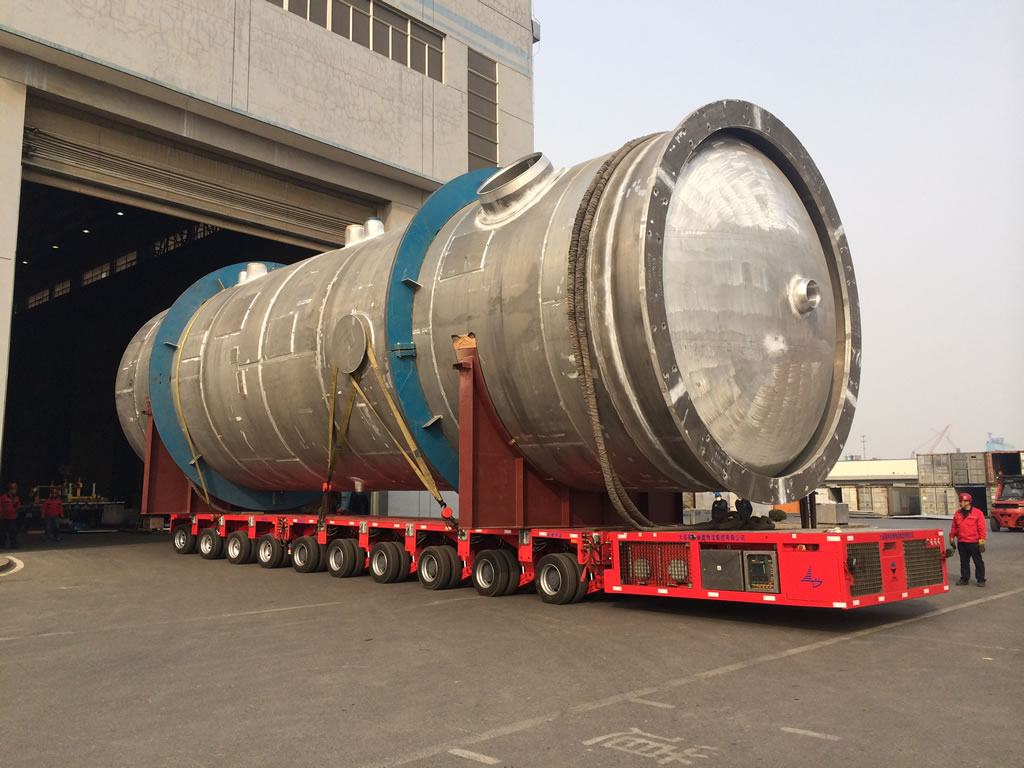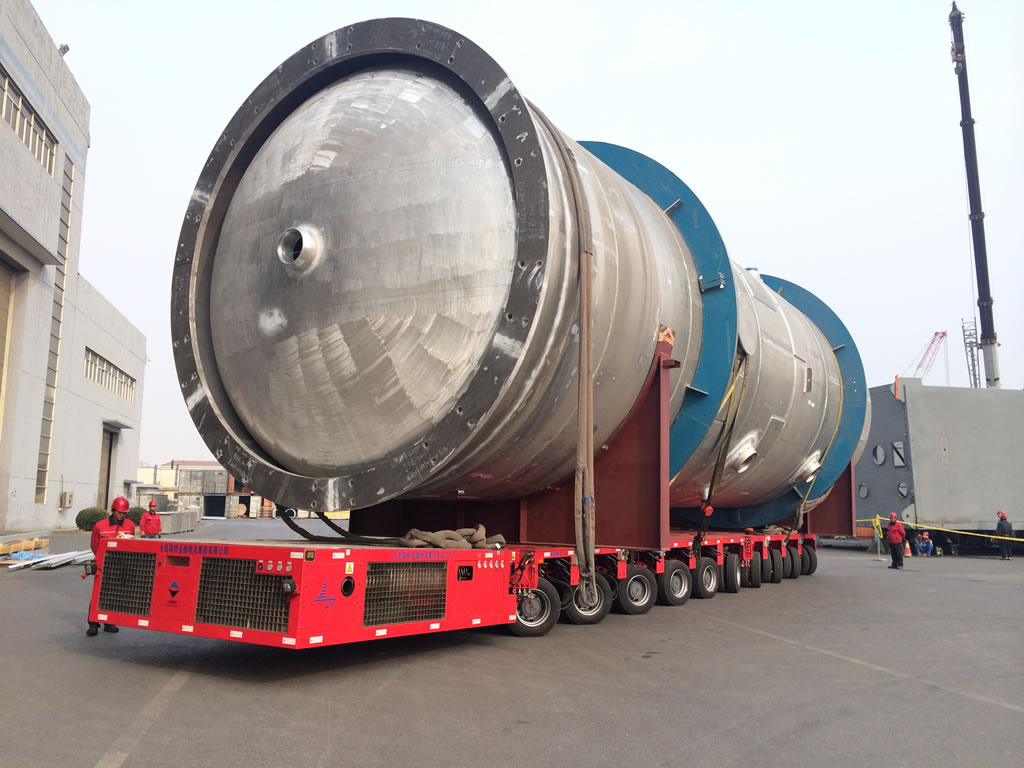 Features of G3.0 SPMT model(able to connect and work with Goldhofer PST and THP/SL)
Multiple-use, G3.0 modular trailer can be towed by the prime mover.
Equipped with a power pack unit(PPU) and drive axles module, the trailer turned into G3.0 SPMT.
Compatible with Goldhofer PST and Goldhofer trailer.
8-tire per axle line, the pressure to the ground is lower than that of S2.43 SPMT transporter.