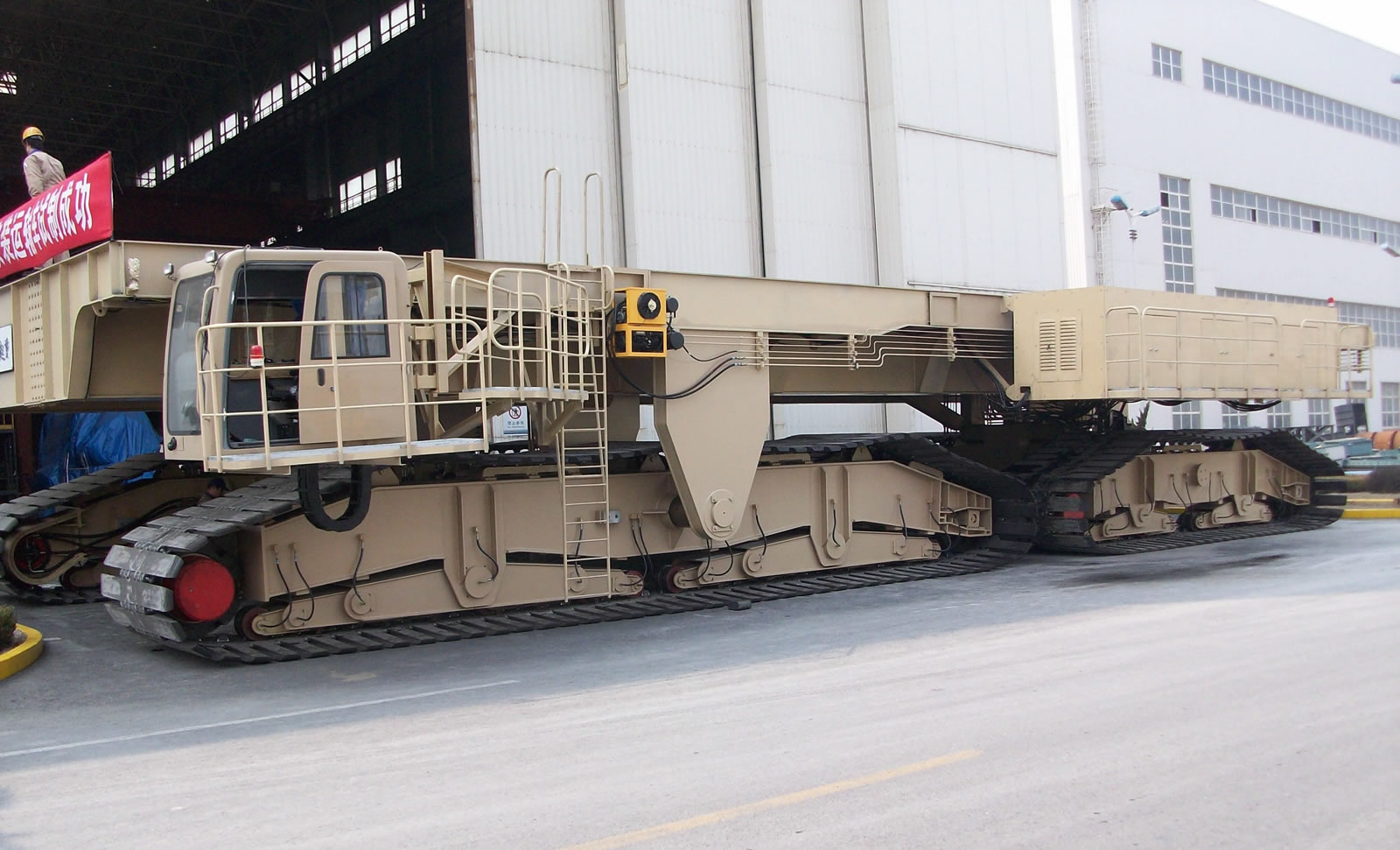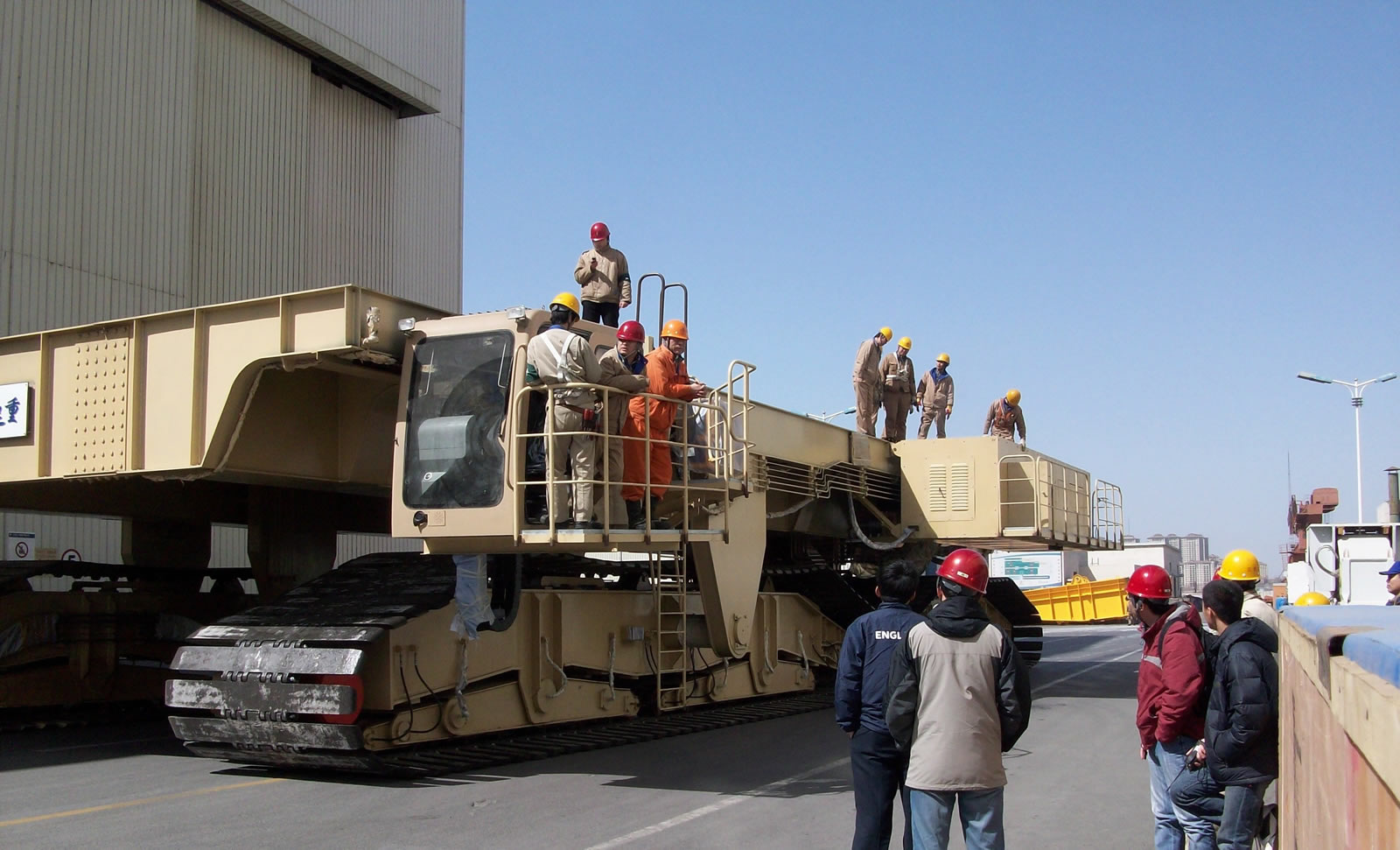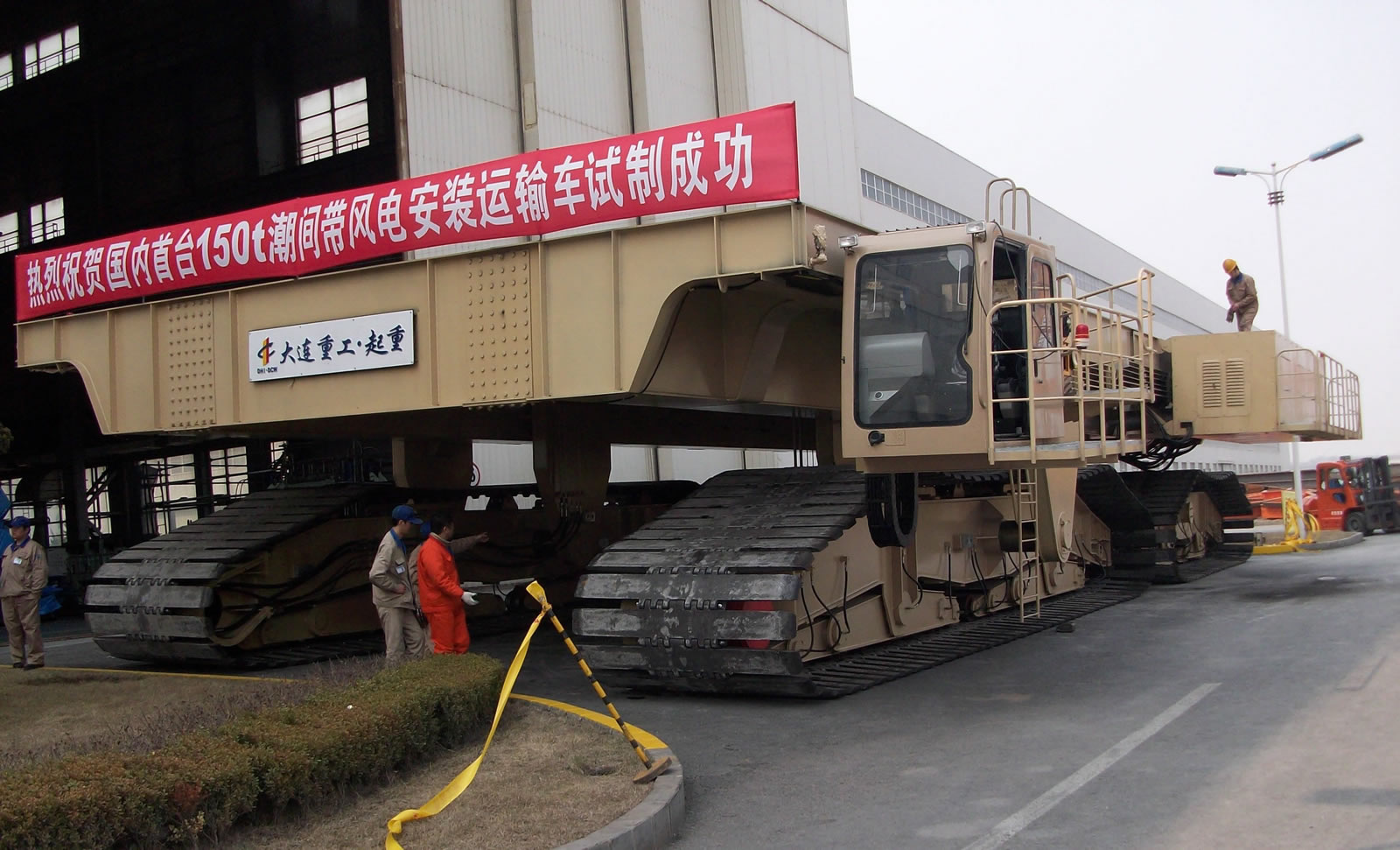 Wind power industry is booming nowadays. Transportation and installation of windmill turbine in wetland also have a growing demand all over the world.
Because ground condition in inter-tidal and mud flat area is so special, the surface is too soft to support normal vehicle, sometimes 2 meters deep water is not allowed for ship either. The crawler transporter is designed for transport of windmill parts in inter-tidal and mud flat zone.
The crawler transporter's capacity is 255 tons, overall length is 24 meters, width is 12 meters, and height is 4 meters.
The transporter consists of main body, crawler belt, drive cabin and power system. The cab can be lifted via sliding rail and hydraulic cylinder to avoid water.
Features of SinoTrailers Crawler Transporter
Travel on wetland(no need to pave road) and in 2m deep water.
Climbing ability(<17°)