What is flatcar crane
Flatcar crane is a railway flatcar mounted with a crane, consists of flatcar chassis, crane and power take-off unit, mainly used for transporting and lifting steel rail, sleeper and other materials during railroad, metro(subway) construction and maintenance.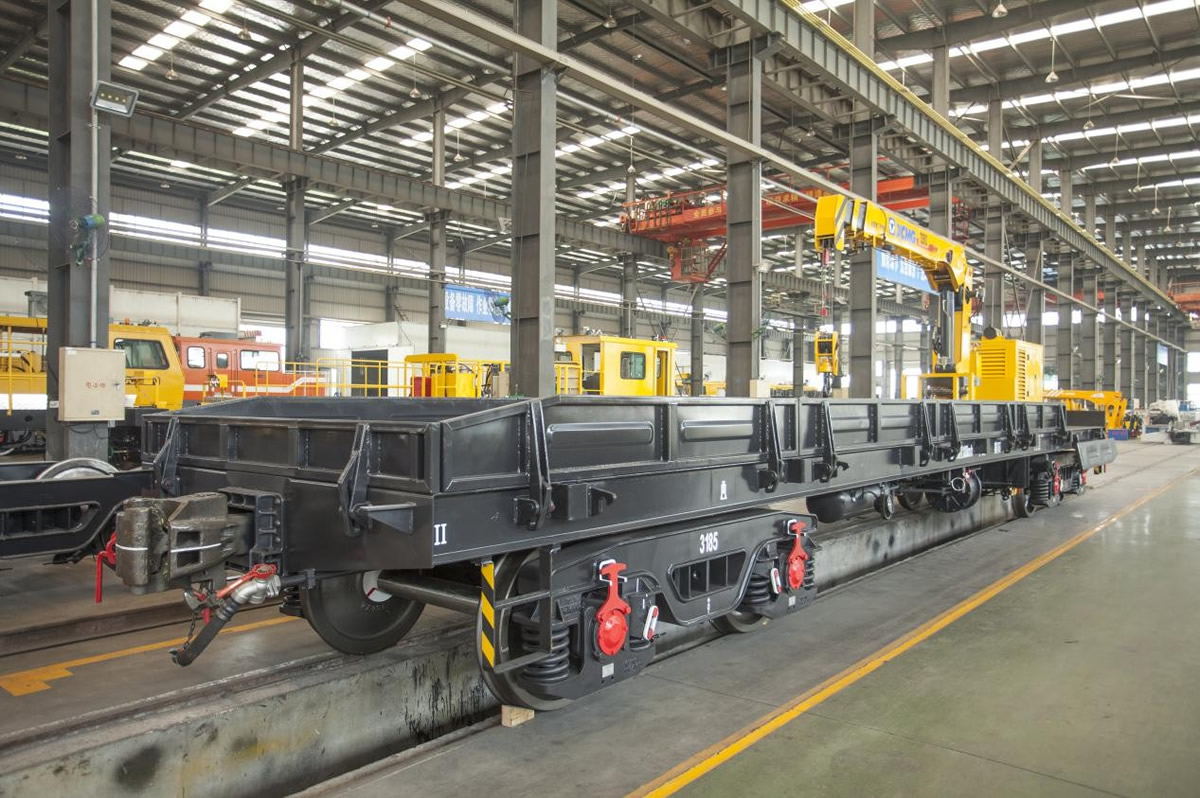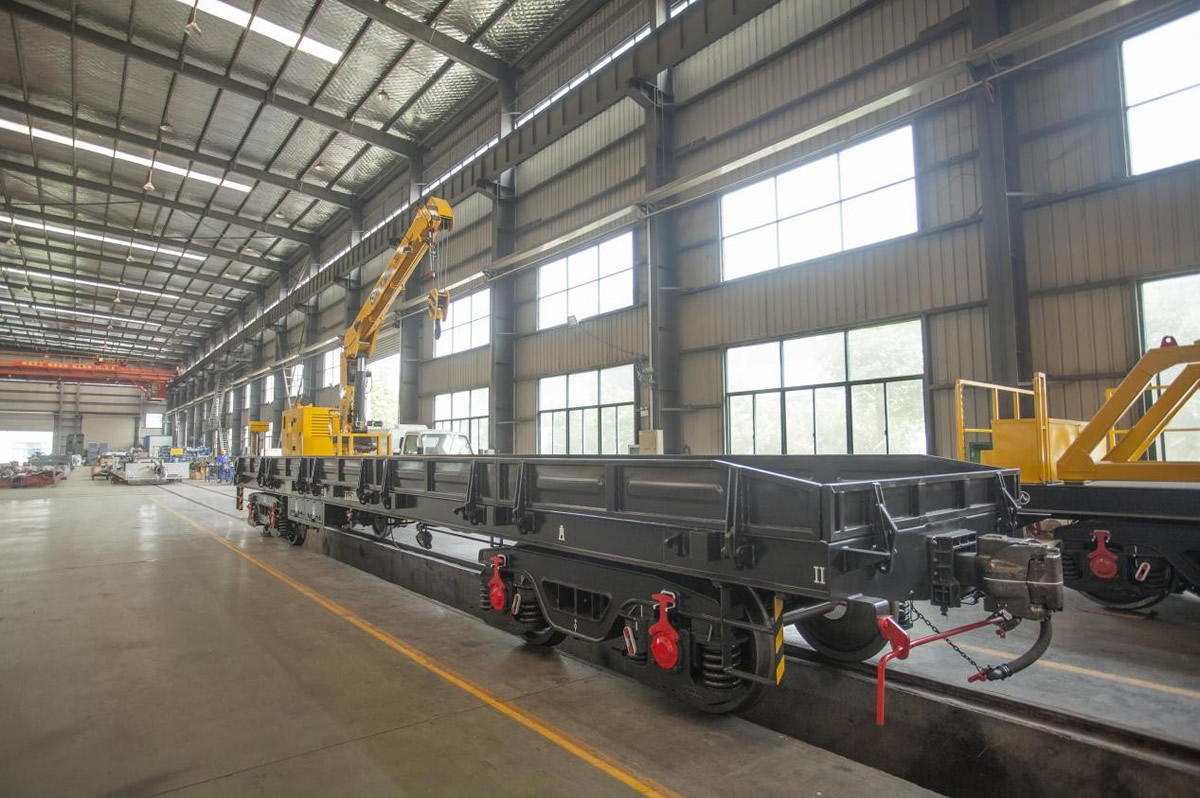 Features of flatcar compare to railroad crane
Light, high mobility, easy to transit
With functions of transporting and lifting
Lower cost compare that of railway crane
Luffing cylinder makes jib's luffing motions
Design of flatcar crane is based on all components are easy to disassemble and repair
Diesel engine has vibration-absorber and fixed firmly
Oil pipes, air hoses and electric wires should be distributed rationally, reliable. No oil, air and electric leakage
Generator's capacity meets the demand of DC system and battery charging, should has a charging protector
Safety protection devices are set according to safety rules
Battery fulfills the requirements of starting engine and supply power for communication when the engine is off
Control panel and junction box are waterproof and dustproof
Two of hoisting, telescopic moving, bluffing and slewing could work simultaneously
Landing gears are optional
Function of horizontal slewing and hoist height limitation
Hoist moment limiter enables flatcar crane's reliable work
Fire equipment is equipped with flatcar
Color and nameplate can be customized
Flatcar chassis adopts two axles steering bracket, with spring suspension and self-lubricating property ball center plate and Linol shock absorber system, enable the crane mounted flatcar running smoothly and safely.
Custom-made flatcar crane is available, with different lifting capacities, lengths and heights.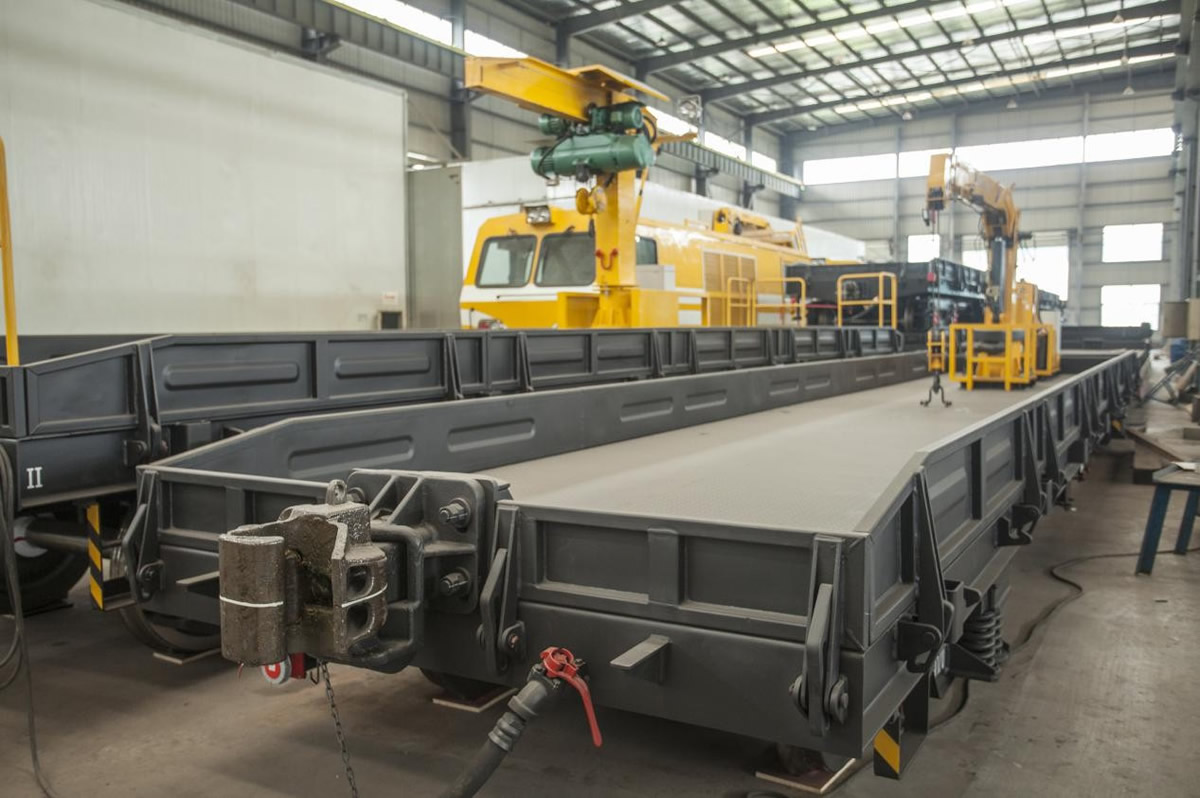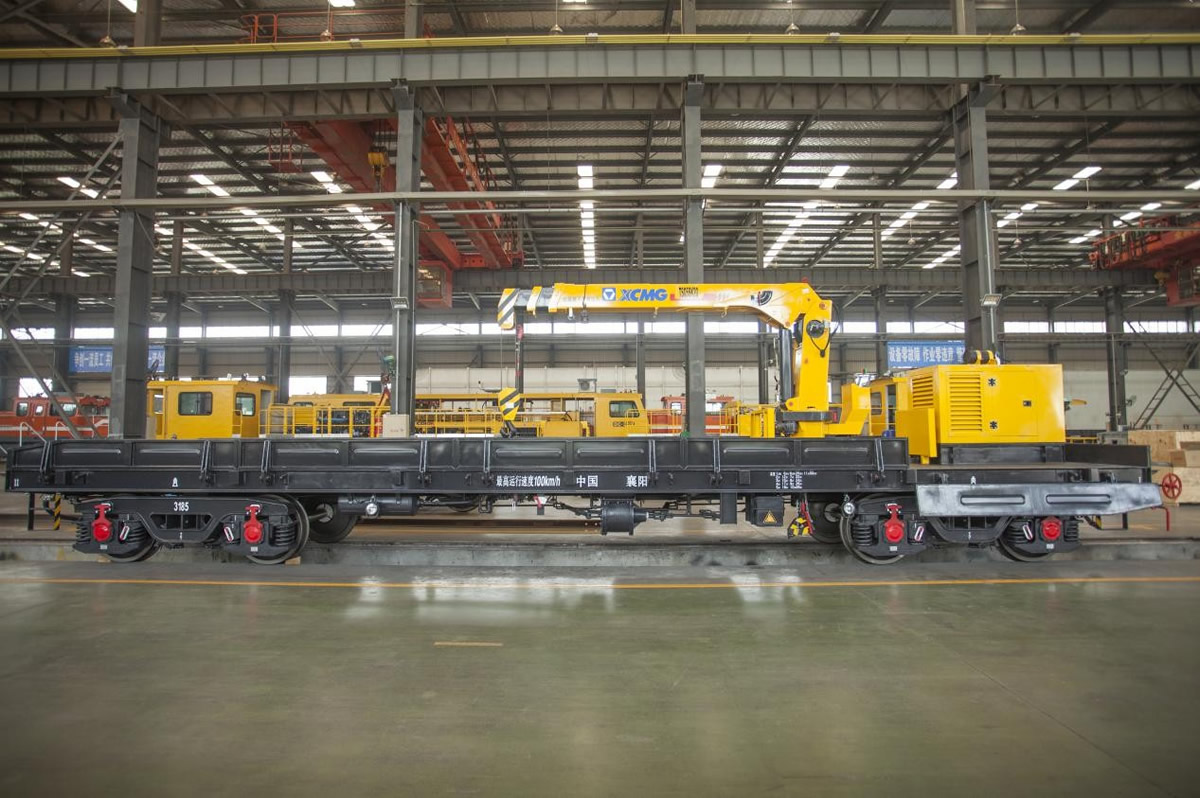 Components of flatcar crane
Power system (diesel engine)
Electric system
Lifting jib works via hydraulic cylinders
Hydraulic motor drives hoist mechanism via steel rope
Crane pillar supports the jib and the windlass
Slewing system enables the pillar to rotate via embedded hydraulic motor and reducer
Flatcar chassis, dimensions, carrying capacity, and track gauge can be customized
PTO controls the transfer of power from the engine to the crane
Optional fixed lifting boom or hydraulic telescopic boom
All sourcing parts put into incoming inspection first then can be assembled
Specification
Track gauge: 1,435mm
Wheel diameter: 840mm
Wheelbase: 1,800mm
Curve capacity: 100m
Brake: Air brake with the manually parking brake
Max. towing speed: 120km/h
Lifting capacity: 25 tons/35 tons
Electric system: DC12V or DV24V, along with signal and warning lights, illumination lamps are set to make sure it can work at night
Equipped with hydraulic/cantilever crane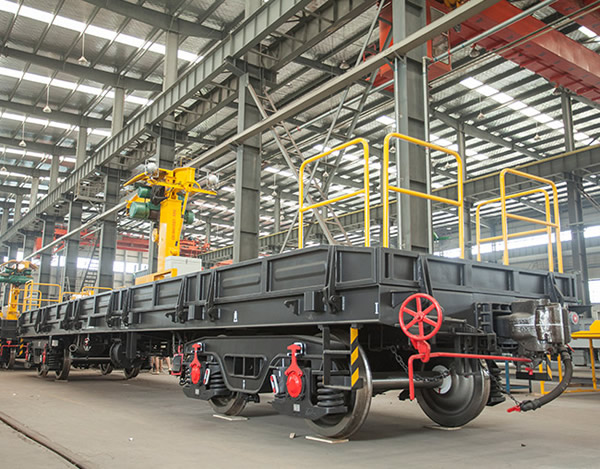 Inspection and test
Visual and manual inspection of appearance
Limit positions inspection
Overall running performance inspection including power system, electric system, hydraulic system, safety equipment, and preventive devices
Hoist performance inspection
Running test for all functions including specification test, rated load test, dynamic load test, static load test, stability test, and steel structure test
If you need higher lifting capacity crane(up to 160 tons) on railroad, please visit railway crane