Dry dust – Vacuum cleaner truck
Sweep and vacuum dry dirt with filters.
Wet dust – Vacuum sweeper truck
Wash road with pressured water, sweep and vacuum wet dirt.
The sweeper truck is for curb cleaning, sweeping and spray water to reduce dust. It combines the functional of a road sweeper and a high-pressured water cleaner. It solves the problem that the previous vacuum cleaner cannot clean thoroughly of the curb.
At the beginning, sprinkler in the front of the truck sprays water on the road, and the water can clean some stubborn stain by its high pressure.
After that, the truck uses the sweeping brushes to sweep the garbage to the vacuum head then suck them up in the tank of the sweeping truck.
Consisits of sweeper truck
Spraying system

High-pressure water pump
Sprinkle pump
Water tank
Sprinkler
Rear sprayer

Sweeping system
Vacuum system

Auxiliary engine
Fan
Trash tank

Travelling system
China made cleaner trucks, street sweeper trucks for sale from SinoTrailers. As a mechanical cleaning sweeper, it is widely used to keep city clean. The truck has functions of sprinkling water, sweeping, dust-removal and suction.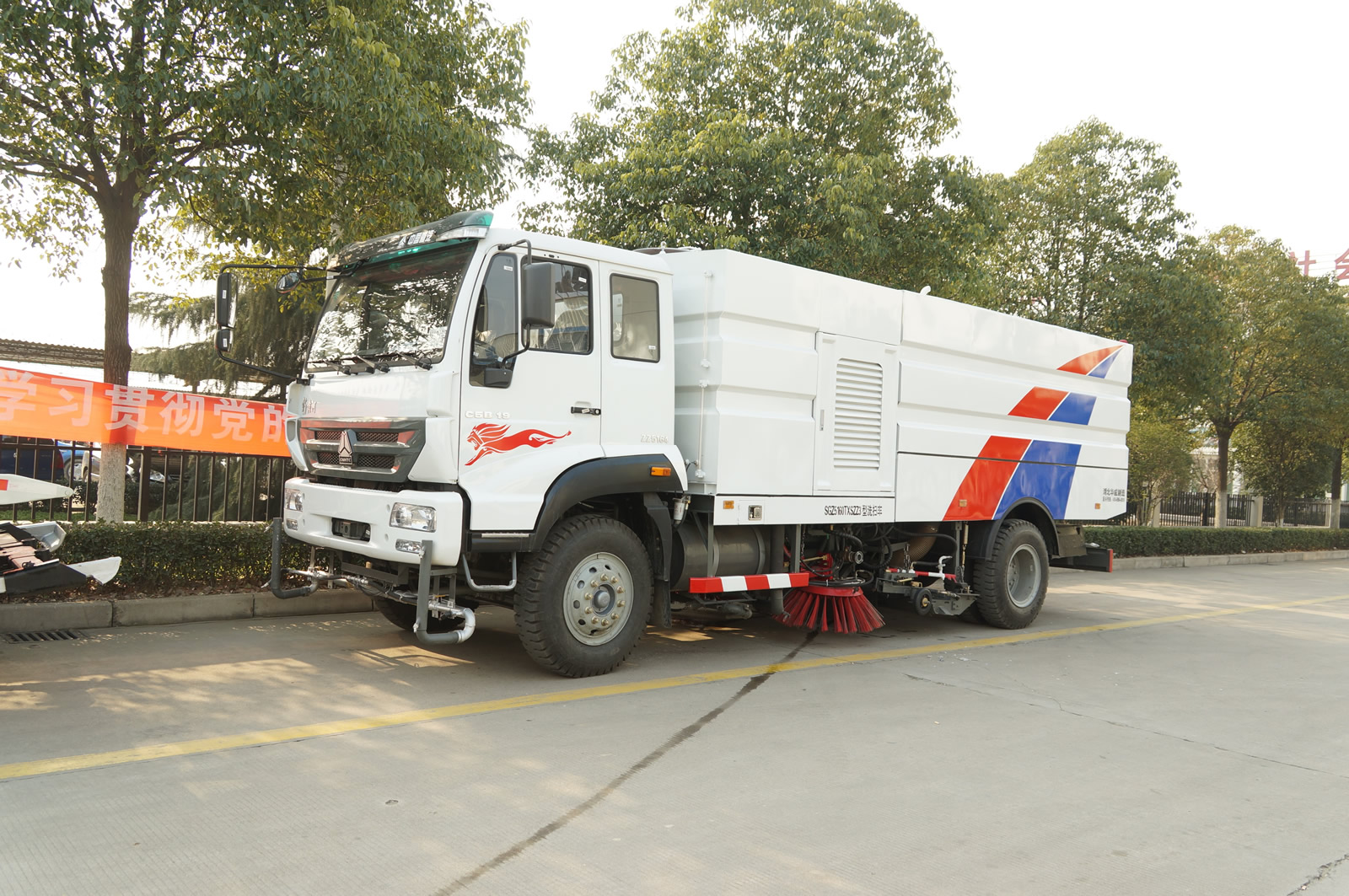 Sprinkle nozzle mounted in suction mouth, prevents contamination during process of brushing and high pressure water cleaning. Speed of sweeping disk brush is adjustable, adapts various road conditions: municipal road, freeway, overpass, square, airport, port, and tunnel.
As a manufacturer, SinoTrailers provides cleaner truck with easy maintenance, simple operations and less easy-wearing parts replacement. It helps you to improve the quality of outdoor environment at low operating and maintenance costs.
Custom-made road sweeper truck is available.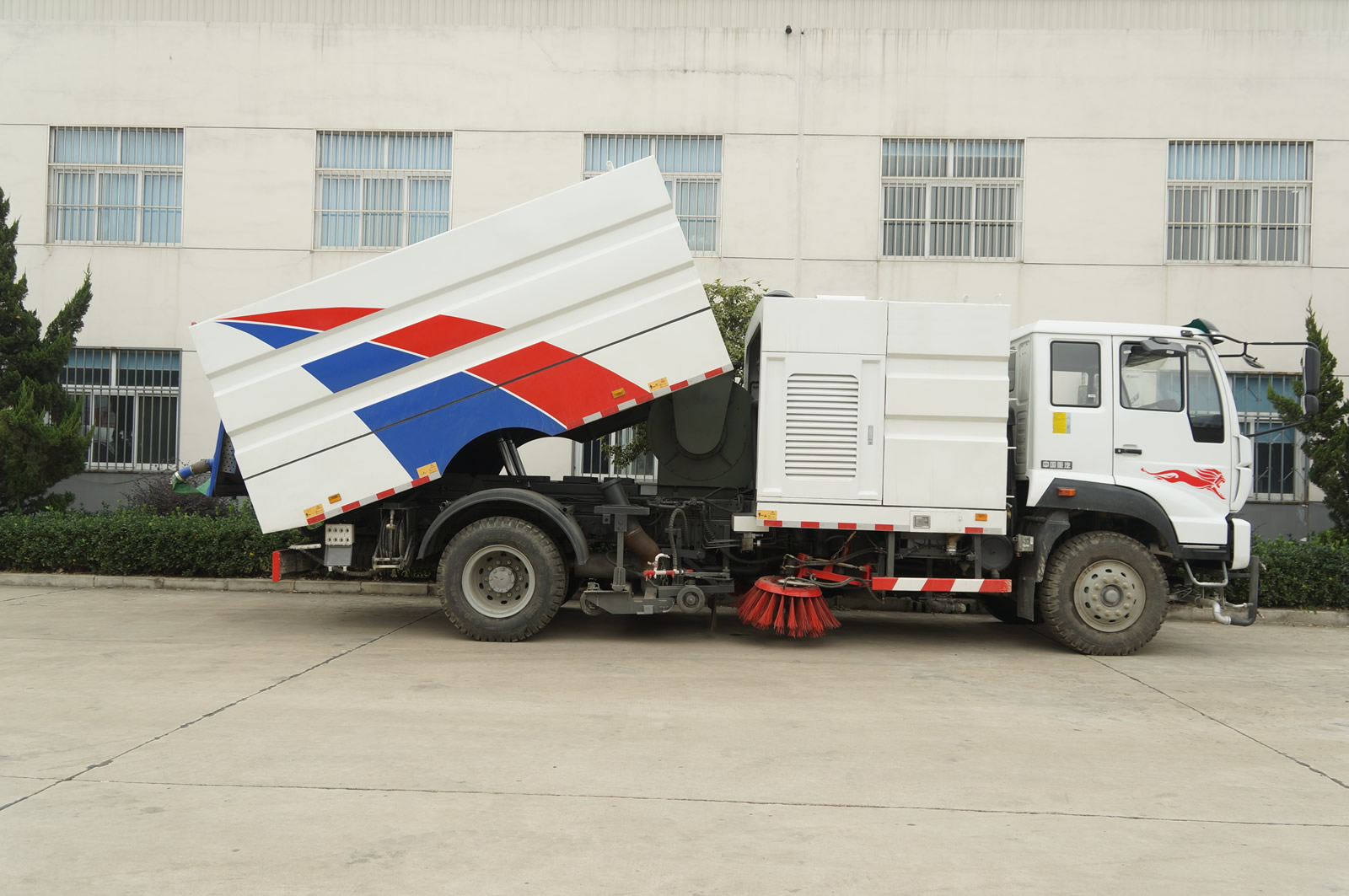 Features of China cleaner truck
Large sweeper disk ensures high sweeping efficiency
Adopts SINOTRUK's chassis
Secondary engine(Cummins) ensure all functions of cleaning
Independent sweeping system(left and right)
Square/road sweeping mode
Pratissoli High pressure water piston pump(20MPa) and clean water tank(9m3) ensure wet cleaning
Stainless steel garbage tank
Hydraulic dumping unloading system
Wide sucking mouth reaches up to 2,418mm width ensure high sucking efficiency
Adapts different climates and different pavement conditions
High-pressure spraying system for dust suppression
Other specialized trailers we supply: cement trailer, low bed trailer, SPMT