China made hydraulic multi-axle trailers compatible with Goldhofer THP/SL modular trailers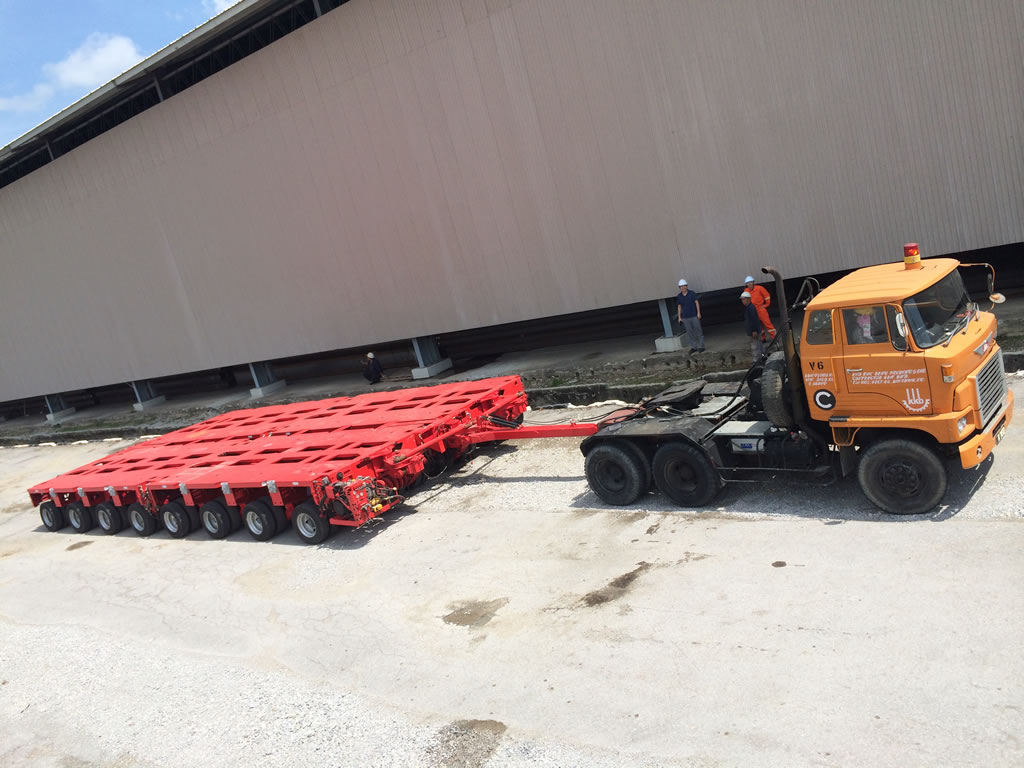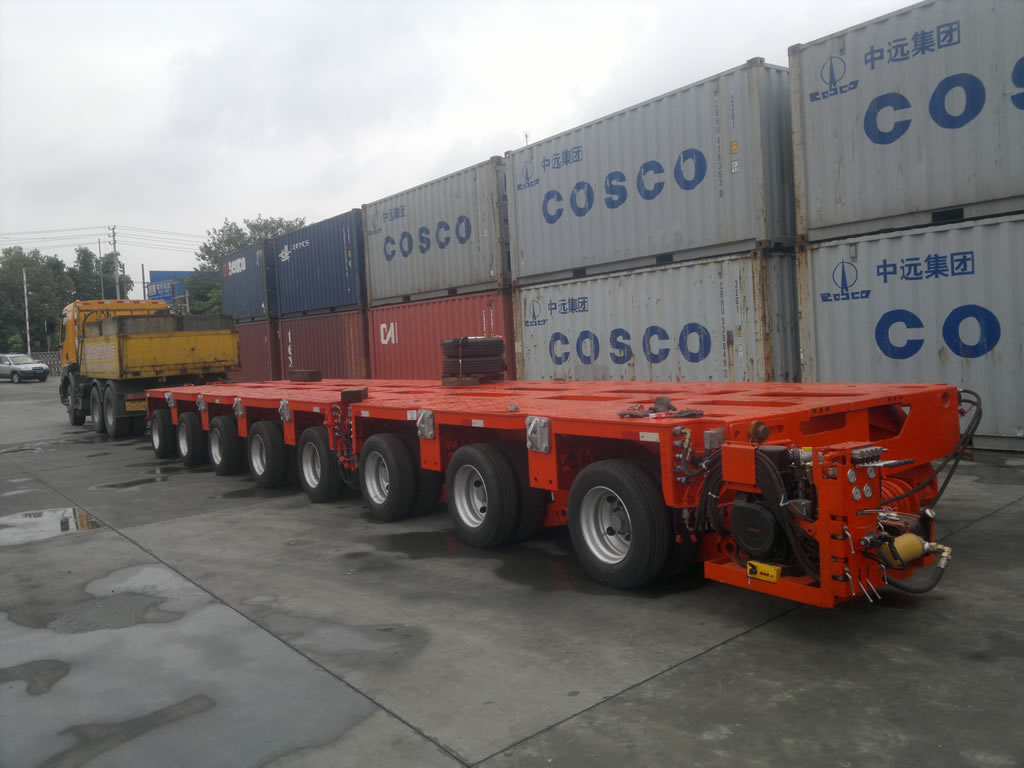 GOLDHOFER THP/SL
Goldhofer THP/SL trailer is one of the most popular hydraulic modular trailers all over the world. China SinoTrailers is a factory of G3.0 model modular trailer which can be connected and worked together with the original Goldhofer trailer in full condition, especially the most classic type THP/SL.
The difference between Goldhofer trailer and G3.0 is that our steel structure of the frame chassis is enhanced. Improvement, modification, troubleshooting, renovation, and upgrading of your old GOLDHOFER trailer are also available here in SinoTrailers.
Choosing SinoTrailers G3.0 trailer is a good and economical option for you to expand your Goldhofer trailer fleet.
Specification of G3.0 (compatible with Goldhofer THP/SL Trailer)
Chassis frame
Slewing bearing
Suspension
Tire, axle, rim
Gooseneck/drawbar
Power pack (diesel engine)
Swivel arm (steering bracket)
Tie rods (steering rods)
Steering/lifting cylinder
Control panel
Features of G3.0 (compatible with Goldhofer THP/SL Trailer)
100% compatible with originally manufactured THP trailer.
The excellent and strong main frame design makes the trailer competent in weight concentrated cargo.
Unique slew bearing connects trailer chassis and suspension.
The precise steering system saves tyre consumption.
The Trailer chassis frame has a built-in braking air tank and hydraulic oil tank.
A small power pack can be deployed on ends of the modular trailer, save more space from the trailer's deck for oversize cargo.
Wire control of steering and lifting is an option.
Steering cylinders deployed inside the trailer's chassis, provide powerful steering force.
Hydraulic energy accumulator and a jack make sure the trailer's 600mm lifting distance and smooth moving.
Lombardini (Kohler) or Deutz diesel engines for options.
G3.0 trailer parts are replaceable with Goldhofer trailer parts.
The max steering angle of the 1st line is 55°
Max capacity of 45 tons per axle-line.
Removable heavy lifting ring(eye).
The overflow valve protects the hydraulic system in case of leakage happens.
Optional tail and sidelights.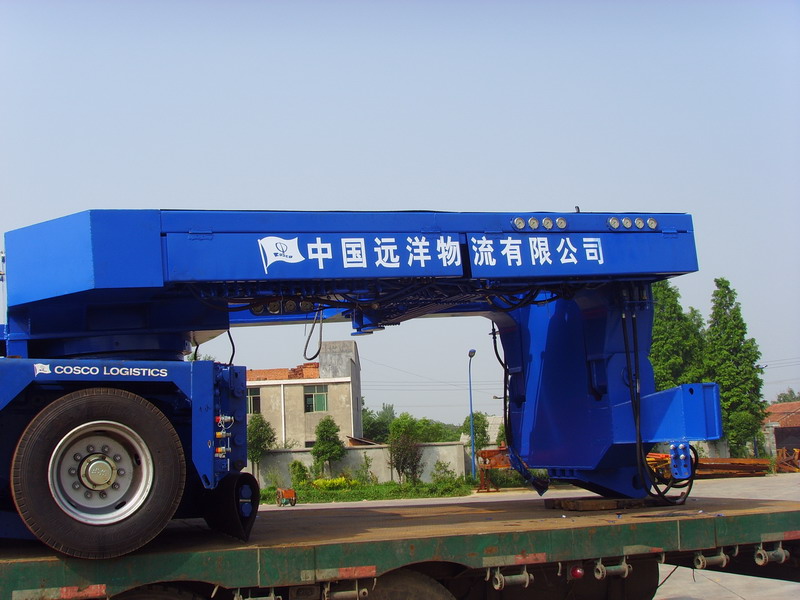 Above gooseneck was made for COSCO who has original modular trailers from SCHEUERLE INTERCOMBI, the neck and the trailer are compatible and it can be connected with GOLDHOFER trailer as well.
What are differences between hydraulic gooseneck and towing bar
Tow bar and hydraulic gooseneck can be chosen for various demands and road conditions. Trailer parts like the tire, axle, control panel, power packs, and other parts can be used in the original Goldhofer THP/SL trailer. Normally powered gooseneck is equipped with a small horsepower diesel engine(power pack) and hydraulic cylinders. Here below are the differences between them.
With goose neck, hydraulic jack(cylinder) in the goose neck will put force on the tractor, no need to put counterweights on the truck(prime mover), and increase payload capacity and maneuverability of the modular trailer.
In China, the gooseneck trailer (semi-trailer) is allowed to run on a high-speed road, tow bar trailer (called full trailer) is not allowed.
The hydraulic gooseneck can stabilize the trailer on the high-speed driving mode.
When turning in a narrow road, manually steering on the whole trailer is inevitable, it is easier to use a tow bar instead of a gooseneck.
The force of the gooseneck press to prime mover is adjustable.
The height of the kin pin on goose neck is adjustable, make it easy to remove gooseneck from the tractor.
The gooseneck can not be worked with 4 or 3 files trailer(when trailer modules connected side by side), only the tow bar can go it.
When the trailer is smaller than 7 lines, it is better to use the tow bar. Because the short trailer can not conduct enough hydraulic pressure to the gooseneck.
It is hard to back a drawbar trailer, easy to reverse a neck trailer.
For manual control steering, the tow bar is easier than the neck.
Evolved to Goldhofer PST SPMT
When G3.0 trailer equipped with power pack unit and driving axles, it transformed from trailer to self-propelled Goldhofer PST.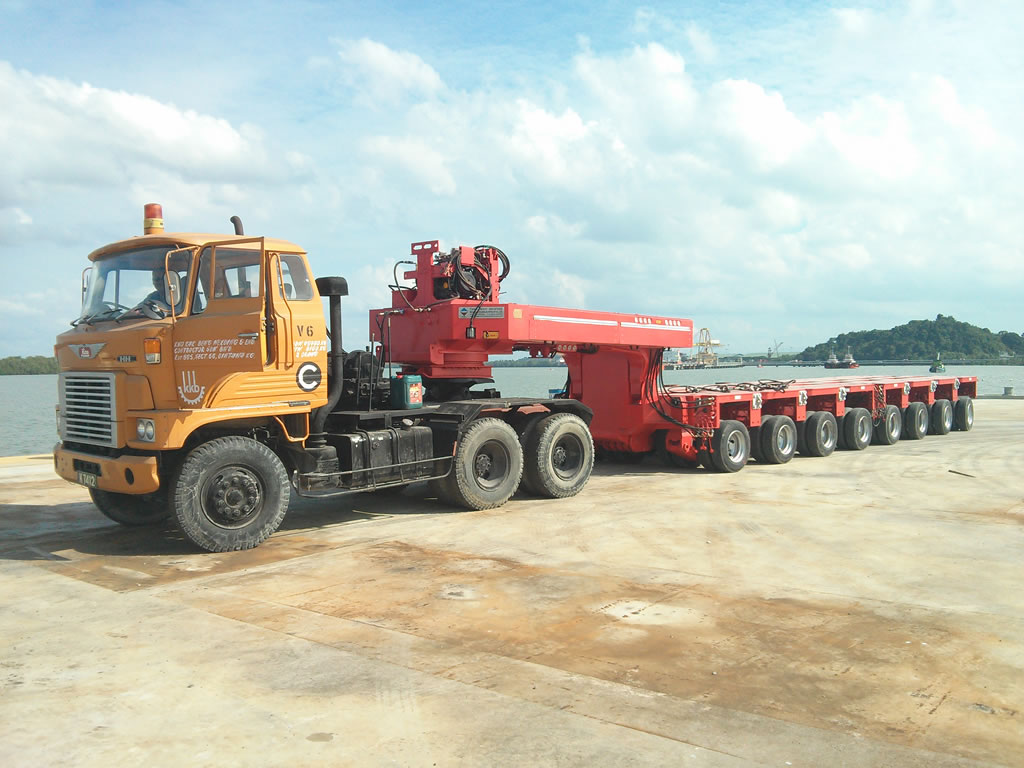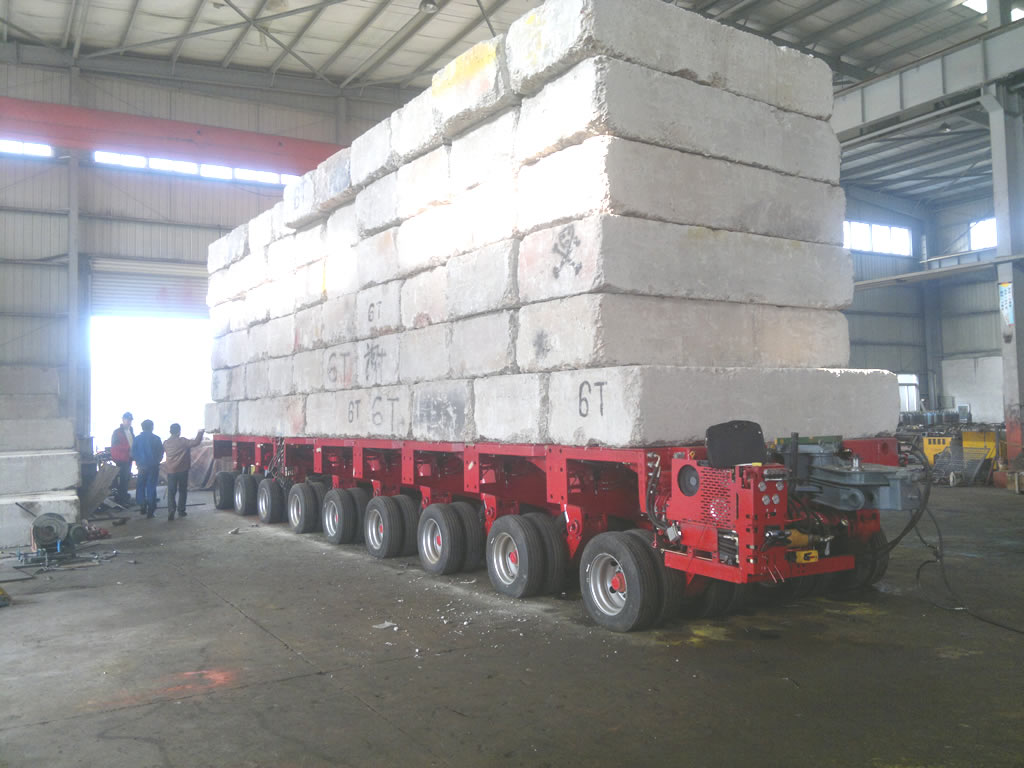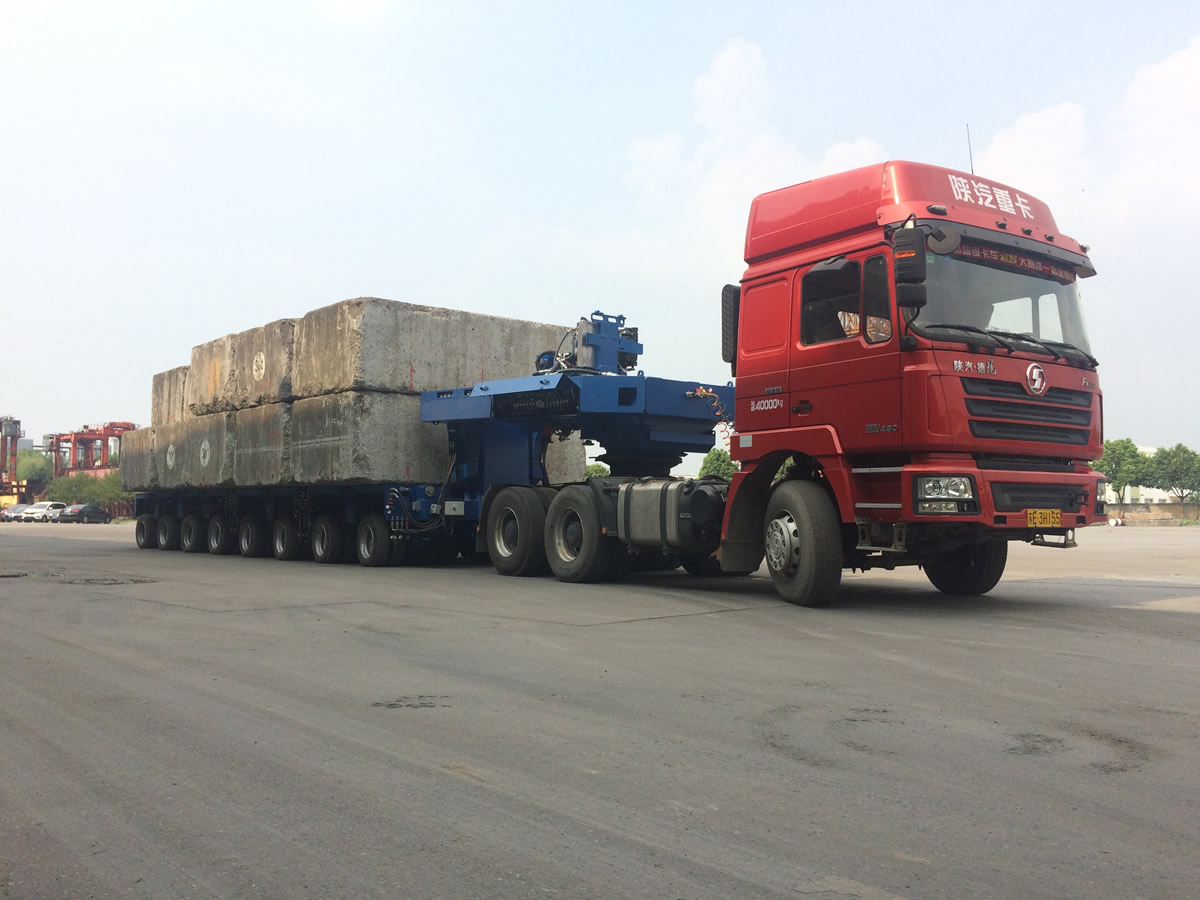 SinoTrailers – China G3.0 (compatible with Goldhofer trailer) manufacturer