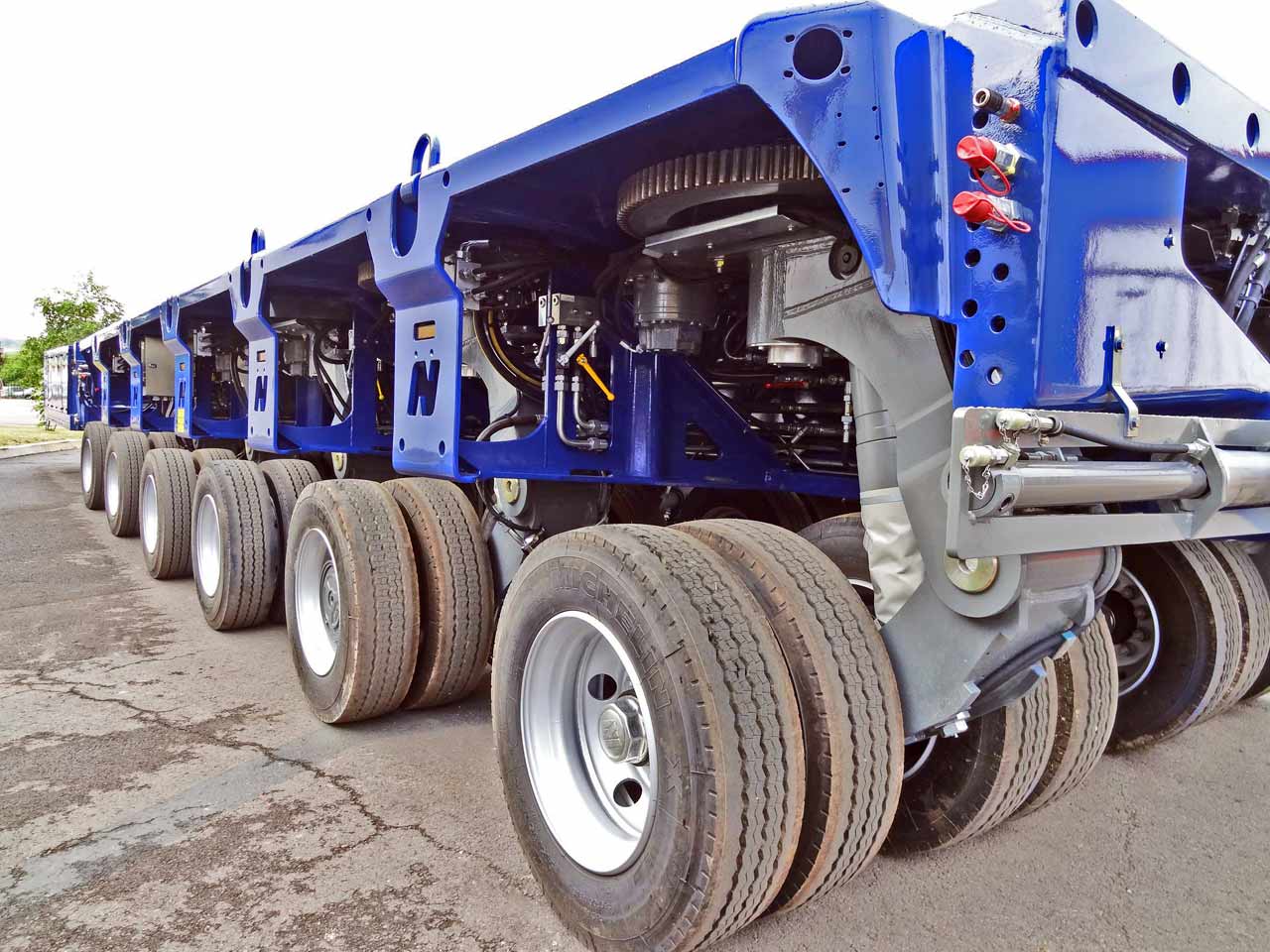 MHD G2 SPE electronic multi-directional steering driving axles.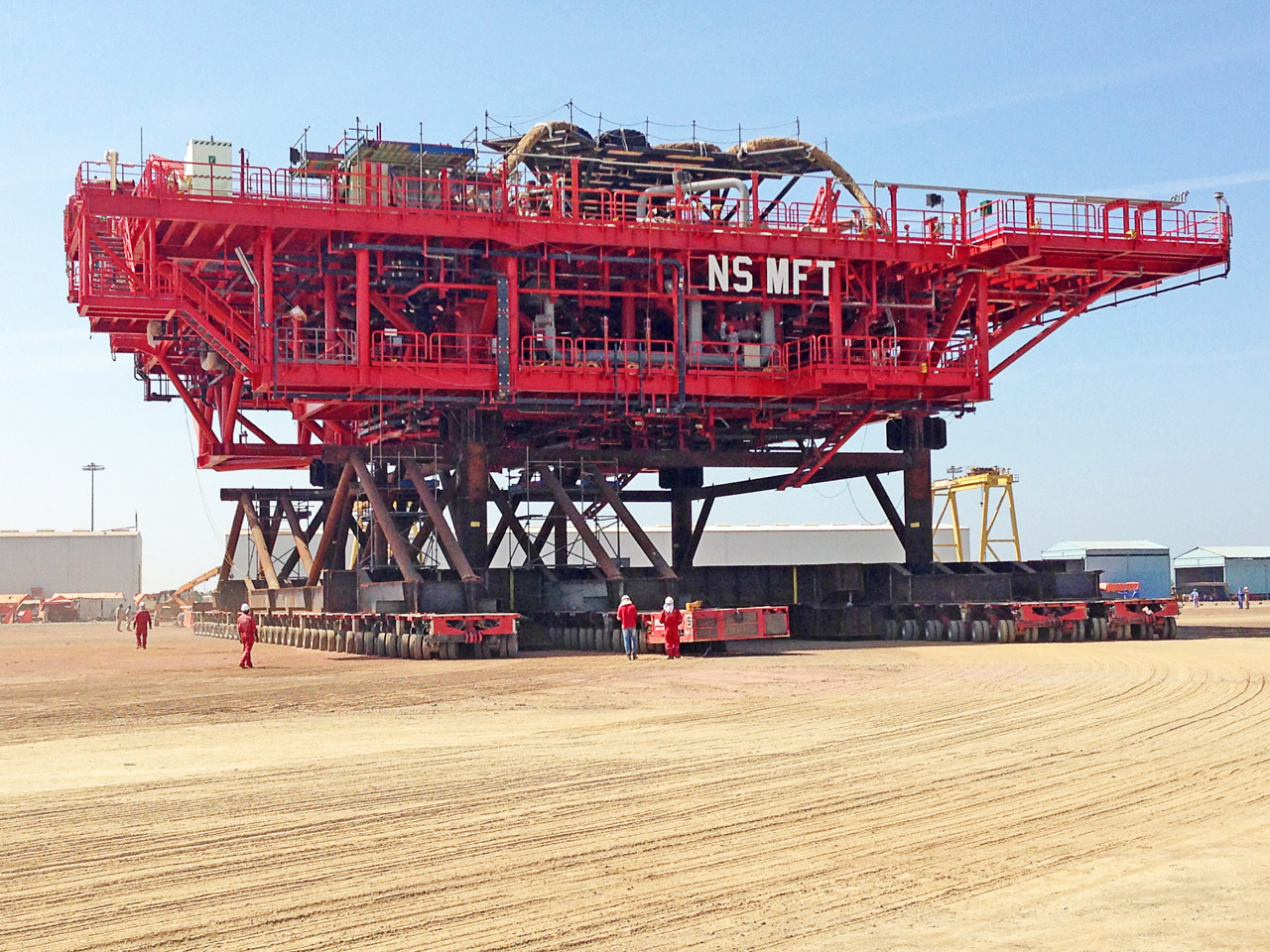 46 tonnes axle load ability specialized for weight concentrated cargo, Nicolas trailer is an ideal transport equipment for oil and gas industry.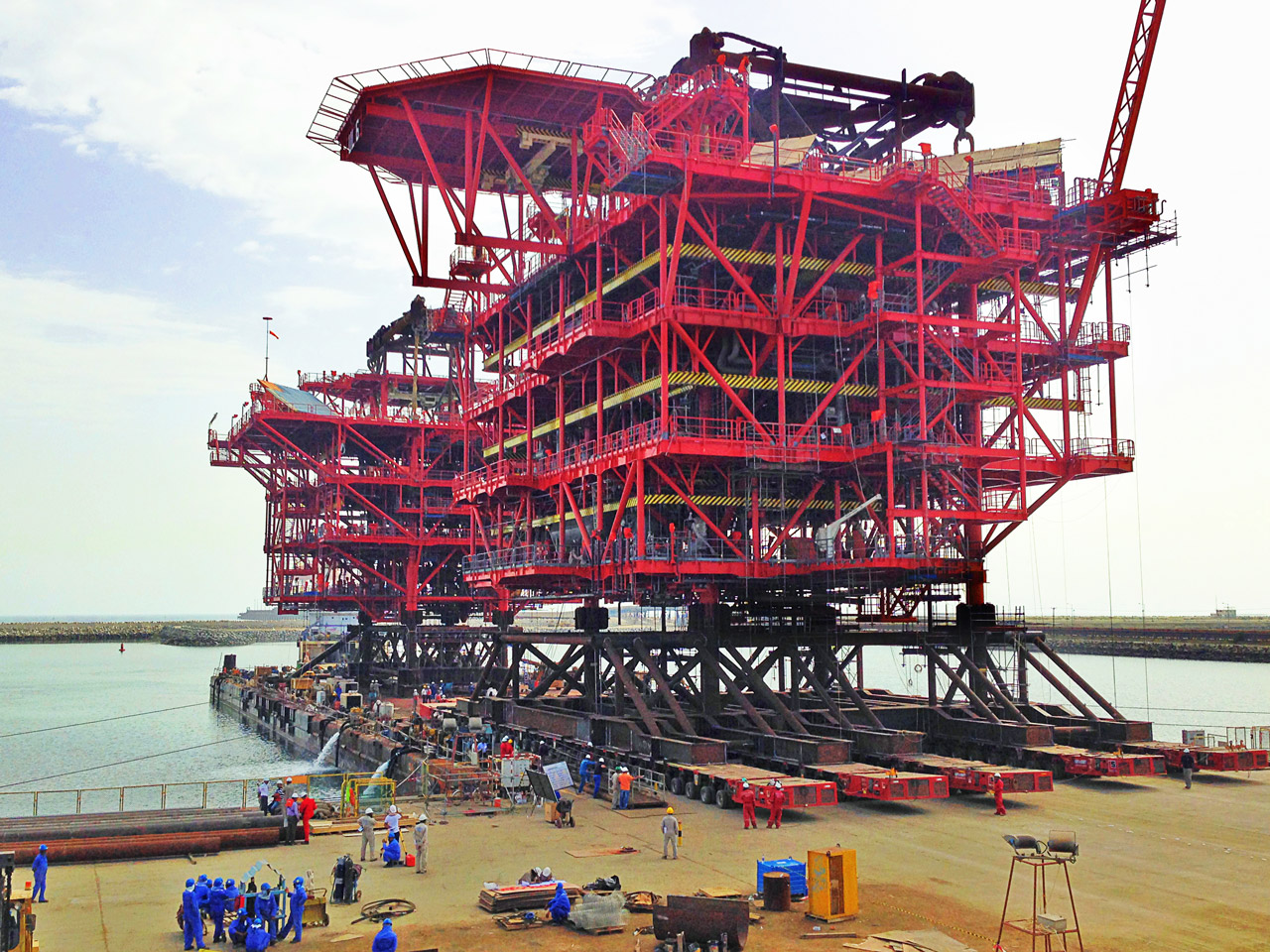 Lift & Shift Engineering Middle East (LSEME) has successfully performed some of the biggest and heaviest transport tasks in the Sultanate of Oman. No matter high COG cargo or tough road condition, the MHD SPE run in good status of electronically steering. These self propelled trailers are recognized worldwide for their robustness and high bending moment.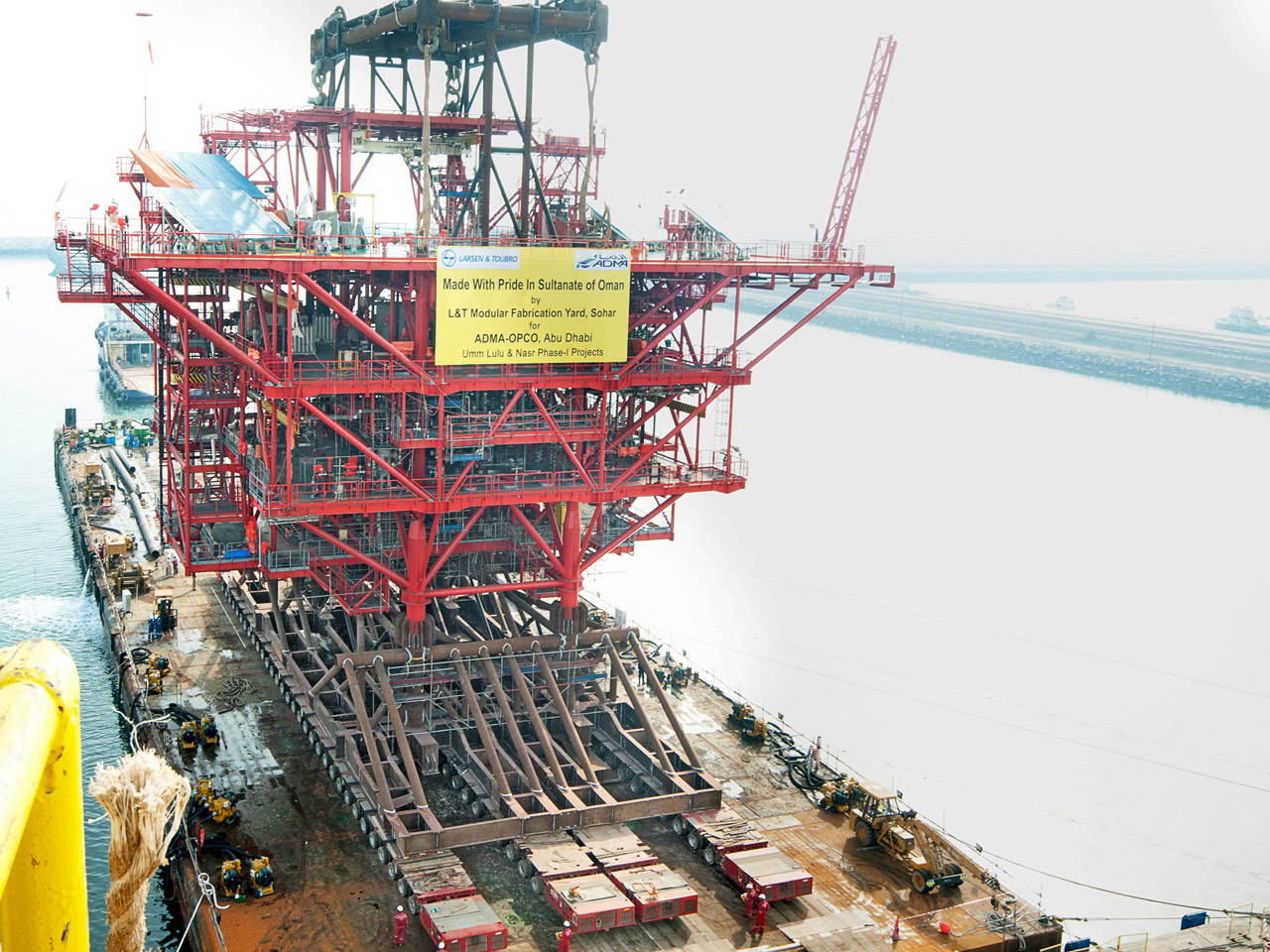 The chassis of NICOLAS MHD (Modular Heavy Duty) is designed for concentrated loads. Each modules are detachable, side by side and end by end combination make the trailer versatile.
Thanks to its unique design, NICOLAS trailer has the lowest height in moving status.
The NICOLAS MHD also comes with solution for high COG problem.
A total of 152 axle lines of NICOLAS MHD SPE were in use to transport the 3,600 tons module, powered by seven power packs(PPU).
SinoTrailers provides hydraulic modular trailer compatible with original Nicolas MDED trailer, lowbed trailer is also available.