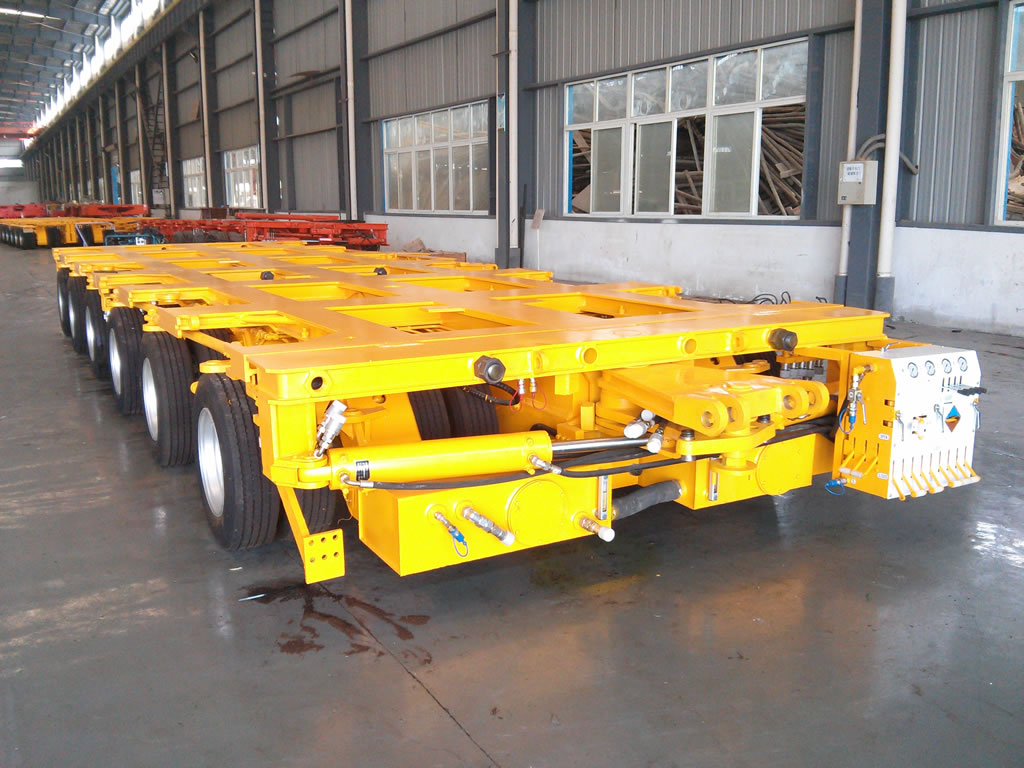 Cometto 1M modular trailers for sale from China SinoTrailers. 1m series was Cometto's best seller decades ago. SinoTrailers provides C3.0 trailer which can be fully fitted with your existing original 1M hydraulic platform modular trailer.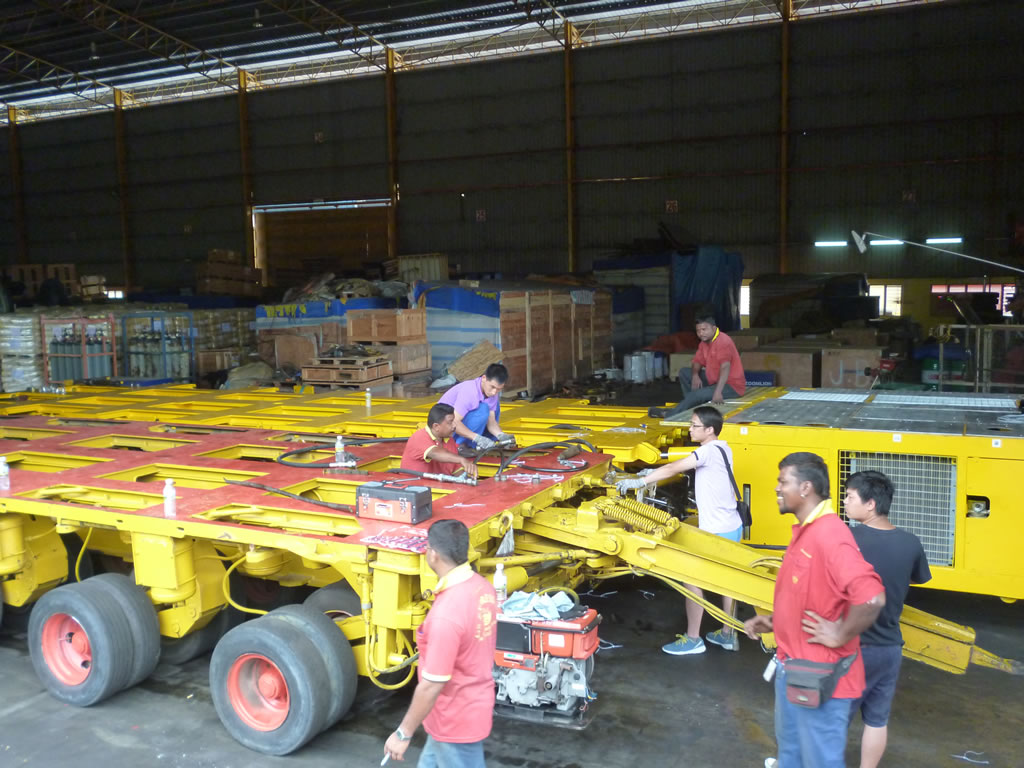 Above photo shows our C3.0 SPMT combined with old Cometto 1M.
Offering door-to-door refurbishing service of your old Cometto trailer.
Features of C3.0(able to fully connect and work with original Cometto 1M Series modular vehicles)
Tie rods(linkage rods) deployed near outside of the trailer, which makes maintenance and rods relocation convenient. Other trailers' rods mostly located in the center of trailer(close to main frame).
Trailer height 900mm – 1,500mm.
First axle line steering angle is 45°.
Width 2,990mm.
Wheelbase 1,510mm.
Tread 770/1,780mm.
Cometto SPMT is also available from SinoTrailers.