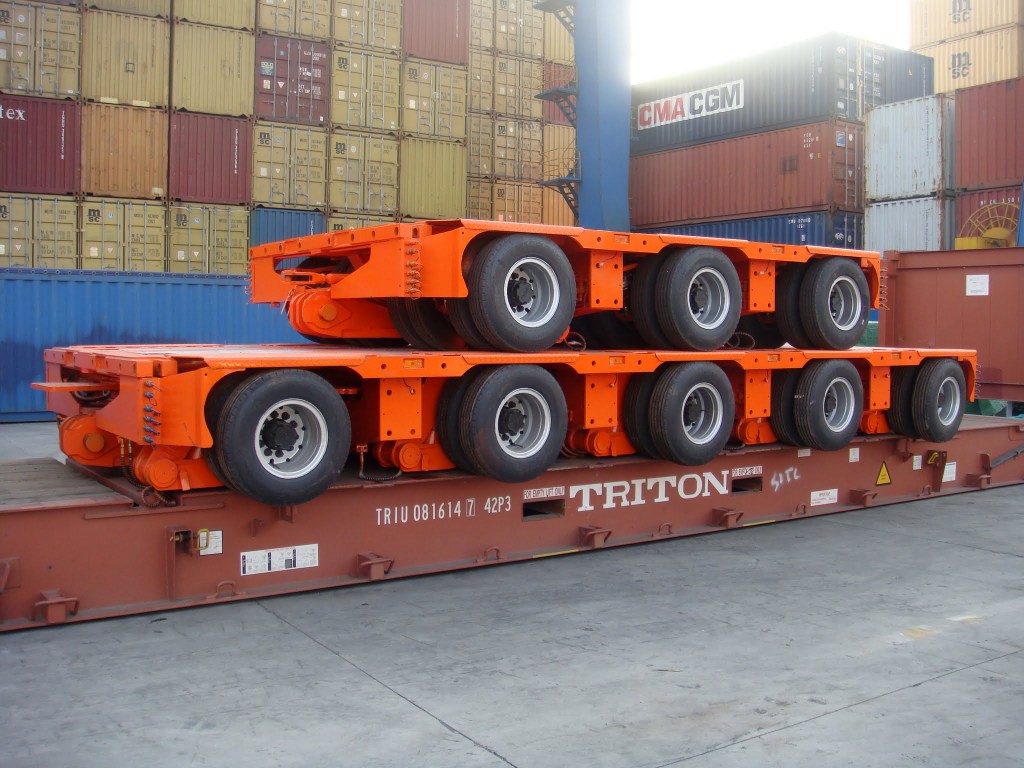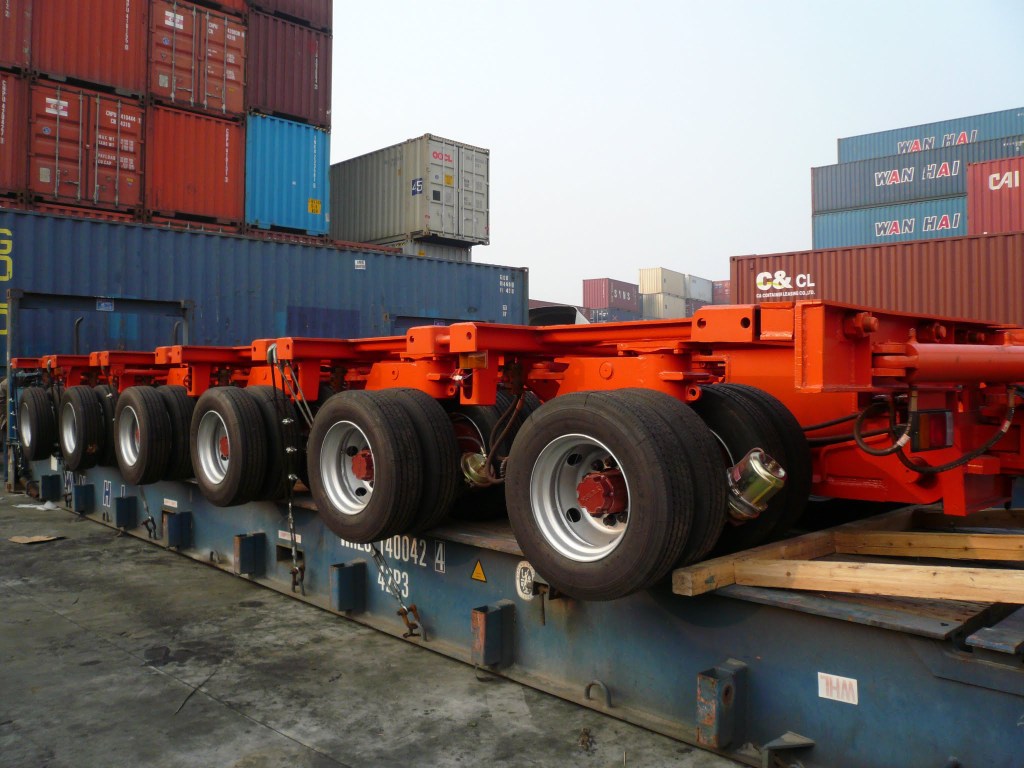 Most of our trailer's width is wider than 2.5 meters, flat rack container is a usual way to transport our multi-axle trailers for ocean shipping, it is pretty useful and efficient to transport the oversize trailer and other specialized trailer parts like a spacer and bolster.
To save sea freight, bulk vessel and RO/RO vessel are options.
This 6 axle-lines multi-axles trailer in the photo was exported to India. We have exported more than 100 axle-lines(rows) hydraulic modular trailer in 2007.