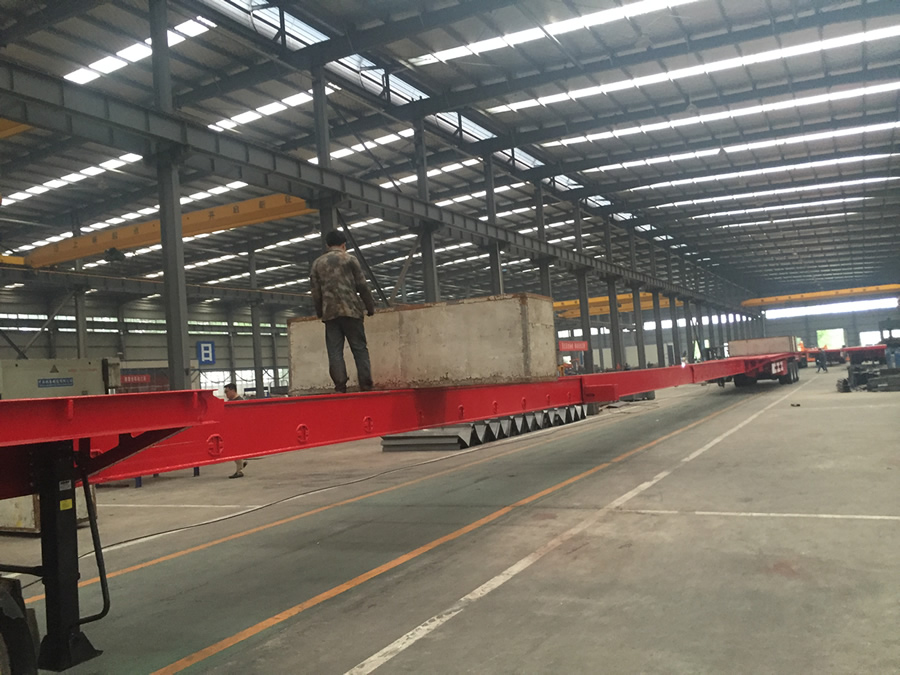 Extendable trailer and telescopic trailer for sale from China SinoTrailers (HugeIron), which are widely used for long cargo transport, especially for windmill parts logistics, such as wind blade, wind tower section and turbine. The stretchable telescopic beam could be 2 or 3 parts. Total length can reach up to 60 meters.
The mechanical axle is adopted in the original design of the extendable trailer, just like a lowbed trailer added with a telescopic beam to make its length adjustable, so enable the trailer to adapt to different lengths cargos.
The telescopic beam could be mounted in other semi-trailers, giving you an extendable flatbed trailer, extendable drop deck trailer as well as extendable lowboy trailer.
Features of Extendable Trailers
Three options of axle: mechanical leaf spring suspension, hydraulic axle suspension and airbag suspension.
The hydraulic steering system minimizes the turning radius, increases the flexibility of the whole trailer.
Hydraulic modular trailers is an option to replace rear axle, to increase payload capacity
All wheels steerable.
When no-load, the telescopic beam can be drawn back to shorten total length of the trailer.
Extendable telescopic beam/boom protects wind turbine rotor blade from any damages or distortions during logistic, it just performed like bracket holder of the rotor blade. Please go blade trailer If need to know more info.
Strong Version Telescopic Trailers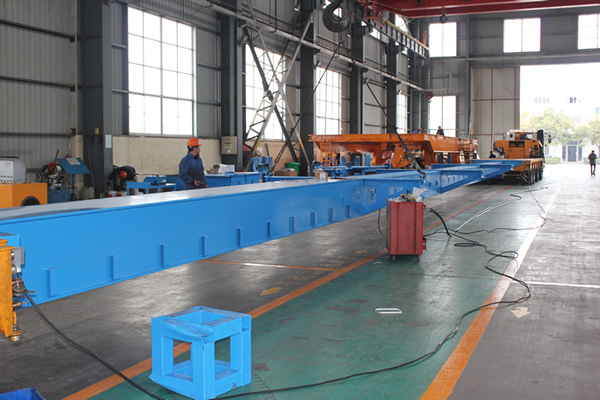 As a manufacturer, we also produce a strong version of the extendable telescopic beam, which is designed to combine Goldhofer trailer hydraulic trailer, and the beam also can be used to connect other specialized trailers like Scheuerle trailer and Nicolas trailer. The beam has the function of connection between gooseneck and rear axles, also can bear weight on top of it.
The telescopic beam can be extended (stretched out) from 10 meters to 30 meters, other customized dimensions are available.